Harold Brusletten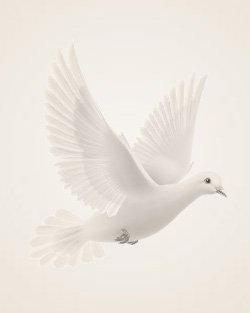 January 26, 1928 ~ November 8, 2012
Harold Brusletten, 84, West Fargo passed away Thursday, November 8, 2012 at Essentia Health, Fargo.
Harold Brusletten was born on January 26, 1928, in a log cabin that still stands today in Kenyon, Minnesota. He was the first born child in his family. Harold attended his first three years of grade school in a rural Minnesota school and the other five years he attended school in a rural North Dakota school. While he went to school in North Dakota, he rode horses to school and he kept them in the school's barn. In his free time, when he wasn't in school or helping on the farm, he enjoyed reading.
In 1951, Harold joined the Armed Forces in Bottineau, North Dakota before being transferred to Korea. He was assigned to a heavy tank outfit, the third infantry division, the sixty fourth heavy tank rebellion. He was assigned with troops from several different countries for tank support in the war. He attended Northwestern University majoring in Police Management and graduated from Moorhead State University with a degree in Public administration. In 1953, he became the foreman on a construction crew which built elevators. He worked for the North Dakota Highway Patrol, working his way up to the Captain of the Eastern District, retiring after 31 years in 1988. After his retirement, Harold worked security at the Federal Courthouse and was a driver for Tri-State Auction.
He loved spending time with his children and grandchildren. Educational and historic outings were common throughout North Dakota and other states. He loved to read, especially historical and cultural books on Norway. Harold had a kind heart and always enjoyed the company of animals.
He was preceded in death by his parents and sister, Marilyn Milbrath.
He is survived by his wife Joyce, children; Julie (Randy) Thorson, Fargo, Susan (Mike) Kish, Fargo, grandchildren; Shawn Thorson, Minneapolis, Lance (Annie), Fargo, Shane (Heather) Klosterman, Wahpeton, Callie (Jason) Carpenter, West Fargo, Angie Thorson, Fargo; great-grandchild; Brynn Carpenter and future grandchild to be born in May, step great-grandchildren, Shelly and Draven, sister; Betty (Jack) Stewart, Bottineau, numerous nieces and nephews and all of his patrol friends and coffee buddies.
Memorials preferred to the Humane Society or Father Flanagan's Boys Town in Omaha, NE.
Memories Timeline
Guestbook
---