Harry Eisenbeis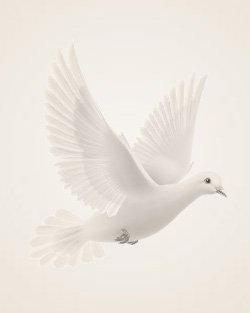 March 5, 1927 ~ July 17, 2010
Harry Eisenbeis, 83 of Hillsboro, ND, died Saturday, July 17, 2010 at the Hillsboro Medical Center.
Harry was born on March 5, 1927 near Streeter, ND, the sixth child of nine to Adolph and Mary (Schwarzwalter) Eisenbeis. He grew up on the family farm and graduated from Streeter High School in 1944. After high school, he proudly served in the Army Air Force with the occupational forces in Japan following World War II. After his discharge, Harry attended Dakota Business College in Fargo, ND where he met Arlene Johnson. They were married on November 3, 1951 in Aneta, ND. They moved to Hillsboro, ND in 1953 and he began working with Northwestern State Bank (now Wells Fargo). He worked for the bank for 34 years. He was named President and Chairman of the Board in 1965, retiring in 1987. Harry was a member of Our Savior's Lutheran Church and served on the church council and was a choir member. He was a member and officer of many area and local civic organizations. Harry was a faithful Kiwanis member for 45 years and a life member of Hillsboro American Legion and VFW. He was a loyal supporter of local sports, the Minnesota Twins and Minnesota Vikings. He was recently recognized as an inductee to the Hillsboro Public Schools Hall of Fame in June 2009 and a 25 year member of Hospice of Traill County in June 2010.
A farmer at heart, he enjoyed gardening and restoring and driving the Eisenbeis family 1939 John Deere B tractor and the Johnson family 1930 Ford Model A car.
Harry is survived by his wife of 58 years, Arlene of Hillsboro; sons, Jay (Kim) Eisenbeis of Fargo, ND, Lee Eisenbeis of Grand Forks, ND, Paul (Shari) Eisenbeis of Savage, MN; daughter, Faye (Richard) Pyle of West Fargo, ND; 9 grandchildren, Alison, Emily, Eve, Jane, Nathan, Samantha, Zachary, Matthew, Cora; sisters, Ann Schaffner of Sacramento, CA, Hulda (Art) Berg of Lincoln, CA, Amy (Darrel) Moser of Fargo, ND, Leona (James) Nenow of Carmichael, CA; brothers, Wesley Eisenbeis of Bismarck, ND, Robert Eisenbeis of Lincoln, CA; sister in law, Ruth Eisenbeis of Moorhead, MN and many nieces, nephews and cousins.
He was preceded in death by his parents; sister, Martha Taylor and brother, Reinhold Eisenbeis.
Memories Timeline
---