Helen Dix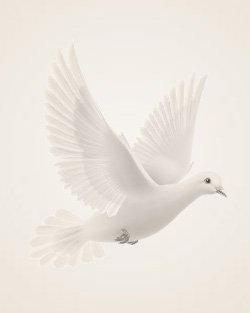 October 13, 1914 ~ January 12, 2012
Helen Dix, 97, passed away on Thursday at Villa Maria Nursing Home in Fargo.
Helen Alexandria Manasterski was born on October 13, 1914 in Medora, ND to Sam and Maria Manasterski. She grew up and attended school in Cando, ND. She met Albert Dix at a wedding dance and the couple was married on September 3, 1933 in Cando. The couple lived and farmed in Cando, and then later moved to Fargo. Helen lived in her home for 57 year, and was a member at St. Mary's Cathedral. She was an active member at the St. Mary's Circle, as well as the Catholic Daughters. She also loved to volunteer at Fraiser Hall.
She was very welcoming and always had fresh coffee and cookies for her visitors.
She is survived by her two daughters: Mary Jane (Richard) Ruble of Kindred, Sandra (Gary) Rodacker of Harwood; two sons: Richard Dix of Alvin, TX, and Larry Dix of San Pedro, CA; sisters: Joyce and Katie; 14 grandchildren; 23 great grandchildren; several nieces and nephews.
Preceded in death by her parents, her husband, 7 sisters and 2 brothers; grandson Michael Ruble; great great grandson Tony Hammar; two-daughters-in-law: Linda and Mary.
Memories Timeline
---