Helen Rud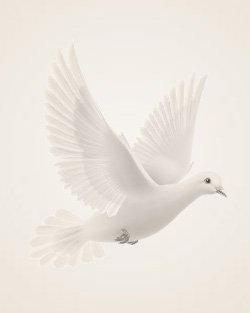 October 21, 1928 ~ July 12, 2014
Helen R. Rud, 85, of Fargo, died peacefully on Saturday, July 12, 2014 at Bethany Retirement Living, Fargo.
Helen Theis, daughter of Nick and Mary Theis was born on October 21, 1928 on a farm by Ulen, MN. She grew up on the family farm east of Ulen. She attended a country school, District 35 through 8th grade and then high school in Ulen. She then moved to Fargo and worked for the Manchester Biscuit Company for 7 years. She married Robert Rud on February 19, 1955, living in Fargo and raising 4 children. Helen then worked for 5 years at Mom's Kitchen. In July, 2011 she moved to Bethany Retirement Living.
She enjoyed weekly trips to the family farm and then later family vacations at the lakes. Helen loved canning, sewing, cooking and gardening. She especially loved the 4th of July, watching the fireworks, Christmas and spending time with her family. She loved her grandchildren most dearly.
She is survived by her two sons, Marty (Lynn) Rud and Tom Rud, Fargo, ND and two daughters, Mary (Dave) Hjalmquist, Moorhead, MN and Diane (Craig) Peck of Fargo, ND; two sisters, Mary Ann Larson, Detroit Lakes, MN, Dorothy (Lonnie) Crabtree, Audubon, MN; one brother, George (Sandy) Theis, rural Ulen, MN, sister-in-law, Vi Theis and brother-in-law, Chester (Joyce) Kordahl; 4 beloved grandchildren, Mariah, Shannon, Tara and Tyler and many nieces and nephews.
She was preceded in death by her husband Bob, her parents, her brother Nick "Sonny", mother-in-law, Gladys Rud, brother, John Theis and brother-in-law, David Larson.
Memories Timeline
---