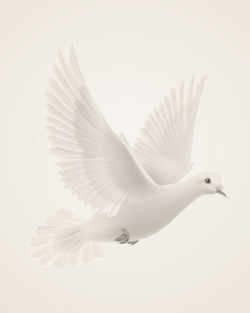 October 17, 1940 ~ November 2, 2010
Helen Sauvageau, 70, Fargo, ND died Tuesday, November, 2, 2010 under the care of Hospice of the Red River Valley, with her family at her side after a outrageous battle with cancer for 26 years. She was a true warrior displaying tremendous courage, tenacity, and strength providing inspiration for all who knew her.
Helen was born October 17, 1940 to Mike and Johanna (Rohrich) Feist, in Emmons County, North Dakota. At a young age she moved with her family to West Fargo, then to Fargo, where she did her schooling.
Helen enjoyed high school hockey and football, and was a New York Yankees fan. She also enjoyed bowling and was league president and secretary for 23 years for the Suburban League at the Bowler in Fargo. Helen worked in various places, many years at the Bowler, Woods Package Store, and retired from Dow Services, Inc. in June 2009, due to health. Helen enjoyed crafts, doing wedding set ups for nieces and friends. She also enjoyed her canning season, her German cooking and baking, and her great küchen(German pie).
In January 1958, Helen met the love of her Life, Clement, and they were married in November 1958 at St. Anthony of Padua Catholic Church, Fargo, ND and raised three children.
In November 2008, Helen and Clement celebrated their 50th anniversary, which was such an honor, due to her battle with cancer. Helen and Clement enjoyed many trips, mostly to Arizona and California to see their children. They especially enjoyed their friends of the 1950's.
Helen is survived by her loving husband of 52 years, Clement, 3 loving children, Woody, Fargo, ND; Mike, San Diego, CA; Troy, San Diego, CA; grandson, Ryan, Horace, ND; sisters, Florence Kruger, West Fargo, ND; Lucy (Knute) Haastad, Bemidji, MN; brother, Michael Feist, Alabama; step brother, Donnie Rohrich, Fargo, ND; 4 aunts, 1 uncle and many cousins, in-laws, and friends.
Helen will be deeply missed by all who knew her and were touched by her life. A special thanks to Sr. Julie at the Roger Maris Center and Sr. Ann O'Brien for their support. A very special thanks to Dr. Louis Geerarets and the Roger Maris Cancer Center, Fargo for the care and friendship they have given to Helen these last years. A very special thanks to Hospice for the wonderful care they have given to Helen.
A special thanks to the staff at Roger Maris Infusion Center and Pharmacy where Helen was a patient weekly for the last years.
She will be missed by her little buddy, Peppy-Poo.
Memories Timeline
Sign the Guestbook, Light a Candle