Henry Landeis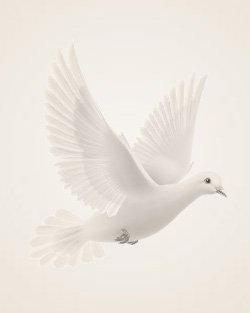 March 17, 1932 ~ October 27, 2012
Henry (Hank) Landeis, 80, of Fargo, formerly of Bismarck, died peacefully on Saturday October 27, 2012 in Elim Care Center.
Hank was born March 17, 1932 in Grant County, ND to Henry Landeis and Theresa (Steiner) Landeis. He grew up in Mandan ND, was baptized, confirmed, and a member of St. Joseph Catholic Church. He attended St. Joseph Elementary and graduated from Mandan High School in 1950. He then served three years in the US Army before enrolling at the University of North Dakota, where he graduated with a BS degree. He married Jane Kuppich of Fargo in 1959. They moved to California where he began his long career in education. Hank started as a mathematics teacher at Eureka, CA High School. Their two sons were born in California. The family returned to ND after 10 years and Hank obtained a master's degree in Counseling and Guidance from NDSU. They moved to Bismarck, ND where Hank worked for the ND Department of Public Instruction for many years. During the years in Bismarck he also earned a master's degree in Education Administration from Northern State University in Aberdeen, SD. The remainder of his career was spent in education administration in schools in western ND. His retirement years were spent in Bismarck until moving to Fargo 7 years ago to be with his sons.
Hank struggled with Parkinson's disease for more than 20 years. He accepted this difficult challenge with courage and grace. His pain and suffering are finally over. He is now home with his heavenly Father. "His spirit soars free."
Hank is survived by his sons, John Landeis and Michael Landeis, Fargo, ND, his former wife Jane, Fargo, ND, and his four sisters – Aggie Rindfleisch, Minneapolis, MN, Betty Helbling and Kathy Plehal, Gainesville, GA, and Patrice (Bruce) Ebel, Dawsonville, GA. He is also survived by 8 nieces and nephews. He was preceded in death by his parents and two sisters Marian Blomberg and Loretta Clausnitzer.
Hank's family wishes to thank all of the compassionate and loving caregivers at Elim Care Center for their many months of kindness and also Red River Valley Hospice care givers for their kind assistance during his final days.
The family would like to express their gratitude to Pastor Norm Thomsen, Father Duane Cote, and Father Peter Sharpe for their spiritual support.
Memories Timeline
Guestbook
---