Henry McCormick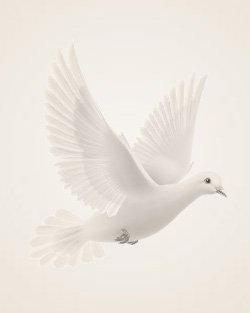 October 31, 1923 ~ February 9, 2012
Henry "Mac" McCormick, 88, passed away on Thursday at Essentia Health in Fargo.
Henry McCormick was born on October 31, 1923 in Fort Yates, ND. He was raised from infancy by his great grandmother, a full blooded Sioux Indian, Mary Twiggs. He left home at the age of 14 and put himself through high school by working in the summers with the CCC. He graduated from Fort Yates High School where he was captain of the 1941 State Champion football team. He lived in various places including Grand Forks, ND, New York, NY, Washington, D.C., Philadelphia, PA, and Camden, NJ, before moving back to Grand Forks in 1946. He worked there a year before moving to Fargo, ND and began working for the city. He transferred to the police department as soon as an opening occurred. He was with the Fargo Police for 30 years as a detective in criminal investigations, retiring in 1980. In retirement, he had his own Company "Mac's Private Eye Agency," worked in vehicle transport for Corwin Chrysler, and was a bookkeeper for Automotive Specialties in West Fargo, ND. Henry married Maxine Staska on September 10, 1948 at S. Anthony of Padua Catholic Church in Hillsboro, ND, a marriage that lasted 54 years. She died in 1999. Henry especially enjoyed the many winters he and Maxine spent in Mesa, AZ.
His hobbies included leatherwork, Indian beadwork, and most recently wood carving, which he greatly enjoyed and won many ribbons.
He is survived by his children: Robert McCormick, Denver, CO, Patrick (Cheryl) McCormick, Apple Valley, MN, Su-anne Moss (Greg) Idaho Springs, CO, Eileen (Randy) Anderson, Tucson, AZ, Mike McCormick, Fargo, ND, Rory (Beth) McCormick, Fallbrook, CA, Brian (Kristi) McCormick, Fargo, ND; 13 grandchildren; 3 great grandchildren; aunt: Mae Garrison, Vinton, VA; and his very special friend: Joyce Adams, Fargo.
He was preceded in death by his wife; brother, Frank; an infant son; 2 infant daughters; and 1 grandson.
Memories Timeline
Guestbook
---