Irene Bergh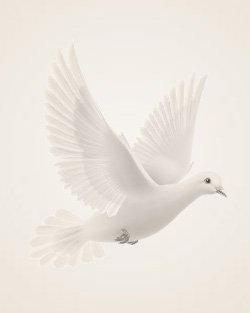 October 21, 1923 ~ December 24, 2011
Irene Bergh, 88, Kindred, ND passed away on December 24, 2011 at Manorcare in Fargo.
Irene Bergh was born on October 21, 1923 to Walter and Evelyn ( Ida) (Ellis) Thompson at Langdon, North Dakota.
Irene Thompson married Melvin Bergh on December 27, 1954 in Fargo.
Irene was a homemaker, a mother and ran the café in Kindred for 10 years and also was a senior companion for 7 years. She was a member of the Gol Lutheran Church, rural Kindred and the Calvary Methodist Church in Kindred. Taught Sunday School at Gol Lutheran Church and was active quilter at Gol. She also loved gardening.
Survived by: Children, Jerry (Judy) Thompson, Roy (Esther) Thompson, Duane (Sandy) Bergh, William Bergh, Lester Bergh and Michael Bergh; 11 grandchildren, 12 great grandchildren, and and many nieces and nephews.
Preceded in death by parents, husband, Melvin, daughter Polly McMichael, brothers Buddy and Albert Thompson and sister Ruby Foise and many friends.
Memories Timeline
---