Irene DeMers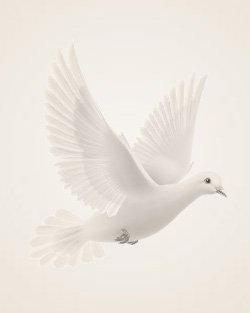 June 7, 1916 ~ June 25, 2010
Mary Irene Seraphina French was born on June 7, 1916 in rural Oakwood, North Dakota to Alcide and Delima (Samson) French. She passed away on June 25, 2010 at the Palliative Care Unit of Meritcare in Fargo, under the fabulous care of staff and in the company of her family.
Irene attended Catholic school through the eighth grade and as one of the younger members of a large farm family she kept busy doing the family baking and as she got older took care of her nieces and nephews for her siblings.
On June 29, 1938, Irene married Edward Joseph DeMers at Sacred Heart Catholic Church in Oakwood, North Dakota. Irene and Edward farmed on the family farm for nearly sixty years. Along with farming, Irene was an accomplished seamstress, creating everything from wedding dresses to draperies. She sang in the church choir for over 50 years, was active in the Oakwood Homemakers, and a charter member of the Eagle's Auxiliary. Irene was extremely energetic and competitive. She was a curler, going to the women's national bonspiel for two years and was President and National Representative of the Heather Curling Club. When Edward and Irene retired they became regular snowbirds, spending their winters in Mesa, Arizona where they remained active in many activities.
Edward passed away on May 26, 2000 and Irene moved to Fargo in October of that year. Since that time she remained active with her family and friends, both old and new. She play cards regularly (and expertly) and was an avid Minnesota Twins fan.
Irene was fervent about her Catholic faith. She and Edward were members of the Sacred Heart Church in Oakwood and when she moved to Fargo, Irene became a member of Holy Spirit. Her faith was strong and personal; it guided her through her trials and gave her an extremely strong and beautiful spirit.
Irene is survived by her two sons, Myron (Eleanore) DeMers and Rodney (Paulette) DeMers, both of Fargo. Eight grandchildren, four step-grandchildren, and eighteen great grandchildren.
She was preceded by her parents; her husband Edward; many infant children, brothers Damas, Albert, Henry, George, and Raymond French; sisters Emelia Tremblay, Amanda Remillard, Angeline Lafreniere, Philomene Sand, Marie Sweet, and Theresa Brown.
Pallbearers: Grandchildren Guy DeMers; Michael DeMers; Scott (Delilah) DeMers; Pamela (Dave) Buchholz; Kevin DeMers; John (Danika) DeMers; Kathryn (Brady) Mathison; and Lisa (Jared) Cook, and step-grandchildren Mike Sorenson, Jennifer (Blair) Briggs, Eric (Carrie) Winter, and Candice Tolman.
Memories Timeline
---