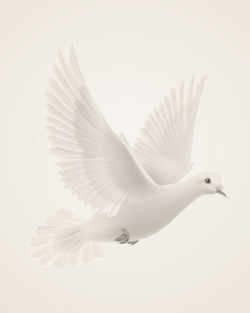 September 21, 1925 ~ June 24, 2012
Jacob (Jack) Heidrich, 86, Fargo, passed away at Rosewood on Broadway, Sunday, June 24, 2012.
Jacob Heidrich was born to Barbara (Dirk) and Reinhold Heidrich on September 21, 1925 at Strasburg, ND. He was baptized September 23, 1925 at St. Bernhard's Church, Winona, ND. On May 20, 1934 he had his First communion and was confirmed at Holy Trinity Church West of Strasburg.
Jack attended rural school through the 8th grade. He farmed until February 7, 1951 when he went into the Army where he served until February 6, 1953. He returned to farming until moving to work in Mandan in the refinery. Jack attended Hanson Mechanical Trade School in Fargo. He received the Top and Body Course Certificate on June 3, 1955. Jack worked at Corwin Churchill in Fargo as a body man from June 1955 until August 1968. In September of 1968 through December 1990 he worked at North Dakota State University for the Resident Dining Center as Head Custodian. Jack also did a lot of carpentry work at The Center. Jack retired on December 31, 1990.
Jacob Heidrich married Cathryn Hovland on May 30, 1959. At St. Mary's Cathedral in Fargo.
Jack is survived by his wife, Cathryn, Fargo; daughters, Karen Engebretson, Morrison, Colorado and Kathleen Heidrich, Maple Grove, MN; grandchildren, Amy (Cory) Teague, Arvada, CO, Brian (Mandi) Engebretson, Highlands Ranch, CO; Kayla Engebretson, Morrison, CO; sisters, Josephine Roehrich, Bismarck, ND, Mary (Nick) Roehrich, Bismarck, ND, brother, William Heidrich, Bismarck, ND several nieces and nephews; great granddaughter, Charlotte Engebretson, Highlands Ranch, CO; sisters-in-law, Marlys Heidrich, Centennial, CO, Diane Heidrich, Bismarck, ND.
He is preceded in death by his parents, 2 sisters, and 4 brothers.
Memorials are preferred to Hospice of the Red River Valley or Rosewood on Broadway.
Memories Timeline
Sign the Guestbook, Light a Candle