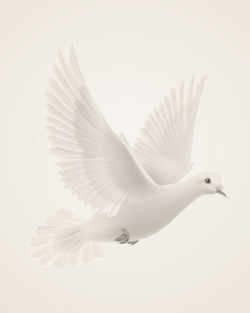 August 30, 1932 ~ May 24, 2012
Jack died on May 23, 2012 at Villa Maria Nursing Home in Fargo at the age of 79.
He was born on August 30, 1932, in Marysvale, UT, the son of Earnest and Dorthea Acton Howes. Jack grew up in Elko, Nevada, and graduated from Elko High School. From very early in his life, he took upon himself the responsibility of helping others to find and shape their destiny. When his brother Dean was expelled from Elko High School for fighting, Jack went to the principal of the school to plead his brother's case and was successful in getting Dean re-admitted. When Dean later wanted to become a doctor, Jack, who had moved to Las Vegas and been working his way up through the ranks at various casinos, went to the governor of Nevada, procuring a letter of recommendation which got Dean accepted into medical school. Although Dean later decided on veterinary college (and became a pioneer in animal nutrition), he attributed his success to Jack and those Elko High School teachers.
Jack served his country during the Korean War, earning medals and awards for sharpshooting. After his military service, in the city of Las Vegas, Jack achieved considerable success. There wasn't a casino owner, casino manager, or high-rolling gambler who didn't know Jack on a first-name basis. Having done every job from "21" dealer to casino manager, he was comfortable with everyone, from the dishwashers and cocktail waitresses to the casino owners, the high-rollers, and the starring entertainers (among those who knew him well were Frank Sinatra, Dean Martin, Guy Lombardo, The Kimberlys and Waylon Jennings). His well-rounded experience and ability to relate to all kinds of people made him the perfect candidate for a position that some very wealthy and influential investors had been looking to fill. What they needed was someone who could consult in the design of a casino, supervise its construction, order and install the equipment and supplies, hire and train the staff, open the doors and run the operation until a new casino manager was ready to take his place--and then move on to another location and do it all again. Jack filled the bill with flair and flourish--offshore, on floating "palaces," and onshore, in the Caribbean, Asia, Sri Lanka, Malaysia, the north coast of Africa, India, and even in the Russian Federation, in the resort town of Sochi, on the edge of the Black Sea.
Everywhere he went, he made friends--not just casual ones, but people who would've done anything for him (and he for them). He also had quite an appeal to the ladies, and was married several times. Unfortunately, none of his wives could keep up with his pace, and no matter how they tried, none could turn him into a "home and hearth" type of person. He had far too much energy for that. Jack built fortunes and lost fortunes, going from millionaire to bankruptcy several times. He was always very generous with his ex-wives, often giving them everything, even if it meant his starting over with nothing.
In the later years of his life, he lived and worked in Detroit Lakes, Minnesota, where, again, he made friends who would become like family to him, and he to them. They were at his side unfailingly throughout his illness during the last year, right up until the end. Jack is survived by his daughter, Lisa Michelle Gardner of Seattle, Washington; his siblings, Gordon and Edward Howes; his "adopted" family, Opal Rogstad, Melinda, David, K.J., and Hunter Schaum; and many, many dear friends the world over.
Memories Timeline
Sign the Guestbook, Light a Candle