James Hager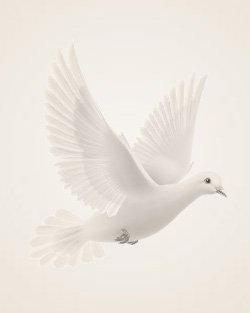 January 19, 1957 ~ May 20, 2014
James D. Hager, 57, of Fargo, ND passed away on Tuesday, May 20, 2014, after a long and painful battle with cancer.
James was born on January 19, 1957, in Harvey, ND to Daniel and Pearl Hager. The family moved to Ada, MN where he lived until 1979, then moving to Moorhead, MN.
In the mid-80's, James and Robin Jenson moved to Palm Springs, CA where James drove truck. A few years later, they moved to Phoenix, AZ where he did roofing and later became assistant manager at the Texaco Express Lube. After 14 years together, James and Robin were united in marriage on September 26, 1991 in Las Vegas, NV. In 1994, they returned to Fargo, ND to be near family.
James was a dedicated Minnesota Twins and Minnesota Vikings Fan. He liked bowling, dancing, yardwork, and taking his dog, Jake, for walks.
James is survived by his wife, Robin; his little buddy, Jake; his father, Daniel Hager and friend Gladys Nelson, Fargo, ND; brother, Galye (Marion) Hager, Harwood, ND; very special nieces, Candace Hager with little Maggie May, Harwood, ND, and Alicia Jaspers, Atlanta, GA; very special nephew Tyler Jenson, Fargo, ND; mother-in-law, Vashti Christlieb, West Fargo, ND; father-in-law, Mel Christlieb, Lidgerwood, ND; brothers-in-law, Steve (Rhonda) Jenson, Fargo, ND, Scott Jenson, Fargo, ND, (Sharon Jenson), Palm Desert, CA, Randy Jenson, Fargo, ND, (Wanda Jenson), Moorhead, MN, Ryder (Cora) Jenson, San Diego, CA; special uncle, Terry Jenks, Moorhead, MN and many other special aunts, uncles, cousins and friends.
He was preceded in death by his mother, Pearl Hager.
Memories Timeline
Guestbook
---