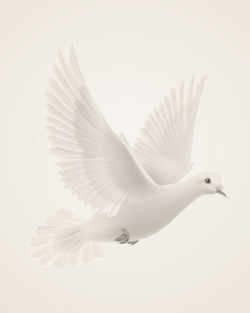 December 6, 1931 ~ March 19, 2010
James P Heising, 77, Fargo, ND died Friday, March, 19th, 2010 in his home under the loving care of his family.
James Peter Heising was born on December 6,1931 in St. Paul, MN to Dewey R. and Blanche (Connor) Heising. They moved to Fargo when he was four years old. He graduated from Sacred Heart Academy in 1949. He attended North Dakota Agricultural College for one year before transferring to Mayville State Teacher's College on a grant for a 1st grade elementary teaching program. He taught for one year at Kelly School District, a rural school half way between Tower City and Page, ND. Jim joined the 188th Army Band National Guard in 1951 as a Corporal. He enlisted in the Navy in July 1952. He did his Basic Training at the Great Lakes Naval Training Center, WI. He attended Airman Preparatory School in Norman, OK and Photography School in Pensacola, FL. He was stationed in the Marianas Islands of Guam for 5 months and was then a part of the VU 5 Photography Unit at Atsugi Base in Japan. He was shipped back to Guam for 3 months before spending the last two years of his service in Anacostia, WA. Jim was discharged in July 1956 and returned to Fargo, ND. He began working for Building Specialties-and continued with them throughout the summers while he attended North Dakota State University for 3 years. He transferred to Moorhead State University for his last year and obtained his degree in Education in 1959. Jim married Kathleen "Katie" Eblen on November 28, 1959 at St. Rose of Lima Catholic Church in Hillsboro, ND.
He started teaching Math at Central High School in Fargo, but eventually moved to Fargo South and taught Science. He spent 35 years in the Fargo Public School System, retiring in 1993. Jim continued his education doing graduate work at East Carolina University, Greeneville, NC, NDSU, University of North Dakota in Grand Forks, and MSU. One summer Jim drove a milk route for Cass Clay. By the second summer he had moved to driving for Personette Distributing and spent 27 years with the company. He also continued in service through the National Guard by rejoining the 188th Army Band in 1973. He retired from the Guard in 1991.
Jim was an active member of the Fargo Education Association, the North Dakota Education Association, and the National Education Association. In 1958 he was inducted into the Newman Honorary Society. Jim was a member of the American Legion and Elk's, playing in their bands. He volunteered with the Shriners by playing for them when needed. He enjoyed flying model airplanes and was a member of the FM Skylarks, the Dakota Skymasters, and Valley RC's. His hobbies also included hunting deer, prairie dogs, pheasant, and ducks. He enjoyed target shooting, fishing - especially at Leech Lake, MN, loading cartridges, collecting guns, listening to music, photography and reading. He was a member of the North American Hunter's Association.
He is survived by his wife: Katie; children: James Heising Jr, , Fargo, ND, Rachelle Schultz (Robert) Winona, MN, Maureen Wehri (Bruce) Fargo, ND, Roxanne Atwood (Michael) New Richmond, WI, Heather Heising, Fargo, ND, Michaela Nyland (Mark) Fargo, ND, M. Shannon Dahlvang (Dan) Fargo, ND, Patrick Heising (Stacey) Maple Grove, MN, Daniel Heising (Stacy) Casselton, ND; 25 grandchildren; 1 great grandchild; brother: Dewey R. Heising (Erna) Washington, D.C. and sister: Mary Ann Graves, Wimberley, TX, 26 grandchildren and 1 great grandchild.
He was preceded in death by his parents and daughter, Colleen Heising.
Memorials preferred to Roger Maris Cancer Clinic.
Memories Timeline
Guestbook
Sign the Guestbook, Light a Candle