James Morgenroth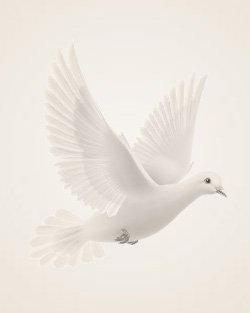 August 30, 1957 ~ January 11, 2012
James Joseph Morgenroth was born August 30, 1957 to Joseph and Mathilda Morgenroth. He graduated from Perham High School in 1975. Jim grew up on the family farm and learned to work at an early age. After his chores were done he would work for local farmers. He spent his falls hunting, trapping and fishing with his dad and brothers. After high school he worked for Tuffy's and Esser Plumbing. At Esser's he learned his plumbing skills and was an accomplished plumber and handyman. There wasn't a job he wouldn't tackle, which was evident by the remodeling of his own home and how he helped others. Jim moved to Fargo and then Harwood, ND where he worked for Dakota Fence for 26 years. On April 25, 1997 he married Michelle, the love of his life, and soul mate. They enjoyed hunting, gardening, and many fishing trips to Lake of the Woods, where they never got skunked.
Jim kept in touch with high school friends, John and Mark, and always found time for telling stories. He enjoyed spending time with his step grandson, Dylan, and teaching him to fish.
Every fall Jim enjoyed a boy's only hunting trip to South Dakota with long time friends Bill and John. This fall Jim shot the buck of a lifetime with his bow. He spent many an hour fishing and making jerky with Mike, his great friend and father-in-law. He enjoyed teasing his mother-in-law, Aline, and eating the baking she always made "just for him."
Jim found his peace in God and nature. He was never as happy as when he was in a tree stand or fish house.
Jim started his battle with cancer in 2008. He was cancer free for 3 years. On January 11, 2012 at 8:30 PM Jim lost his battle. He was surrounded by his loving wife, family and dog, Mattie, who he called the "little rat". His easy smile and big heart will be missed by all.
He was preceded in death by his parents; his first wife, Paula; his son, Michael; and sister-in-law, Darlene.
He is missed by Michelle, his wife of 15 years; two brothers, Tom (Barb)of Perham; Gary (Barb) of Waite Park; his sister, Mary (Bob) Nephew of Erskine; many nieces and nephews; step daughter, Heather; step grandson, Dylan; brother and sister-in-law, Wayne (Angie)Osatiuk of Rosemount; John (Rhonda) Osatiuk of Maple Grove; father & mother-in-law, Mike (Aline) Osatiuk of Fargo.
In lieu of flowers, the family prefers memorials to Hospice of the Red River Valley or to the Roger Maris Cancer Center.
Memories Timeline
Guestbook
---