James Rudesill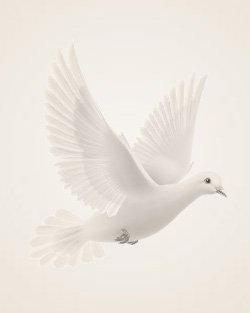 November 26, 1923 ~ November 4, 2010
James T Rudesill, PhD, Professor Emeritus at N.D.S.U. died November 4, 2010 at Bethany Retirement Living in Fargo.
James was born to Turner and Myrtle Rudesill in Rapid City S.D. on November 26, 1923. He showed a remarkably early interest in chemistry and began his studies in that subject at the South Dakota School of Mines.
He entered the army in W.W.II, serving in Europe, involved in the liberation of prisoners of war and concentration camps. He earned the combat infantry medal and the bronze star.
After the war he returned to Rapid City and married Doris Weiss, his lifelong partner.
They moved to Ames, Iowa where Jim continued his study of chemistry and earned his masters degree at Iowa State.
After working in Omaha, Neb. as an industrial chemist he furthered his studies at Purdue University where he earned his PhD.
He and Doris moved to Fargo, North Dakota where he began a 32 year career as a professor of chemistry at North Dakota State University.
In addition to teaching, Jim pursued independent research. He was a member of Sigma Psi and other societies and attended national symposiums in his field.
He shared his love of wild places on many family camping trips and hikes in the national parks and forests of the west.
Jim either rode his bike or walked to work until his retirement. After that, he could be seen pedaling his bike all over Fargo with his metal detector in the basket in back, in search of concealed treasures.
Jim was a lover of classical music, art, and history, with a great library. He attended the FM symphony for many years. He was also an avid coin collector.
Jim and Doris were active members of First Presbyterian Church in Fargo for over 50 years.
Jim is survived by his loving wife of 62 years, Doris, his children David (Tannis) of Bainbridge Island, WA, Carol Rudesill Brantley (Drew) of Williamsburg, VA., Cathy (Chuck) of Burnsville, MN., and numerous nieces and nephews. He was preceded in death by his parents, Turner and Myrtle Rudesill, and his sister Jean Wagner.
Memories Timeline
---