Jamie Mercier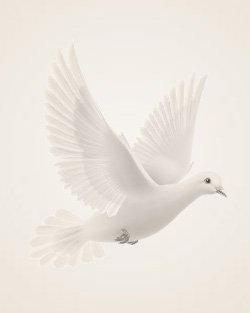 April 15, 1976 ~ April 7, 2012
Jamie Beth Mercier, 35, Moorhead, MN died Saturday, April 7, 2012 at her residence surrounded by her family.
Jamie Beth Mercier was born April 15, 1976 to Lois (Peterson) and Terry Mercier in Crookston, MN. She was baptized and confirmed in Trinity Lutheran Church, Crookston. She graduated in 1994 the last class at the old Central High School. Jamie moved from Bagley to Moorhead in August 2010 to be closer to her medical/cancer team.
Jamie had a huge heart and loved people of all ages. Her life's work was as a teacher at Headstart.
The three greatest joys of her life were her three children, Riley John, Sadie Beth and Shelbie Nora. She shared her gift of kindness and care for other people with her children.
Jamie Beth was diagnosed with melanoma on November 23, 2009. She was blessed to have a great surgeon Dr. Garcia and oncologist Dr. Geeraerts from Roger Maris in Fargo, ND. She was able to be part of a drug study to help find a cure for melanoma through Mayo Clinic, Rochester, MN. For a couple of months it was showing great promise in shrinking all the melanoma tumors. During this time she was able to share this experience with her daughters, Sadie and Shelbie, her Aunt Margie and mother Lois along with several other people helping through prayers, donations of their time, and money. (She really felt very BLESSED for her family.)
She was not afraid of dying because she will be healed and will be with God, but leaving behind her children, family and friends was hard for her to let go.
She is survived by her children, Riley John, Sadie Beth, Shelbie Nora; parents, Lois and Bill Pahlen, Terry and Carol Mercier; siblings, Terry Allen, Mike, and Tracey; grandparents, Phyllis Peterson, Mary Pahlen; uncles and aunts, Margie and Lawrence Amiot, Linda Tucker, Lee and Sherry Peterson; several close friends; several aunts, uncles, cousins; goddaughters, Maisie Lynn Johnson and Haylee Hanse.
Memories Timeline
Guestbook
---