Jay Bergquist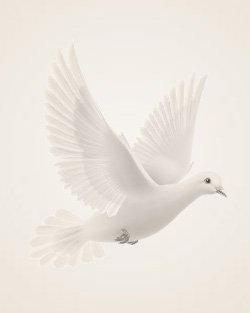 May 22, 1937 ~ August 24, 2013
Jay A. Bergquist, 76, of Fargo, died at Sanford Hospital on August 24, 2013.
Jay was born May 22, 1937, to Ernest and Gertrude Swanson in rural Ramsey County, ND and given the name Leon Eldon. He was the youngest of nine siblings, two sisters and seven brothers. After difficulties and the dissolution of the family, the four youngest brothers were given into permanent custody and control of the North Dakota Children's Home Society for adoption. The children came to Fargo, in June 1940, and resided at the North Dakota Children's Home located at 804 S 10th St. After several months Jay was placed in the home of Art and Ina (Brayton) Bergquist in Fargo. He adored his secure, loving Art and Ina, and on April 16, 1941, the decree of adoption was filed and the case closed. Little Leon was now Jay Arthur Bergquist, son of Art and Ina.
Jay grew to adulthood in the care of his dear mother, Ina, after the death of Art Bergquist in July 1941. They resided at the Arber Apts in north Fargo, a rental structure built by Art. Jay graduated from Fargo Central High with the class of 1955.
Jay served his country in the United States Marine Corps, spending his tour with the 3rd Marine division, most of his duty stationed on the island of Okinawa. He was honorably discharged in January 1959, returning home to Fargo to continue his education at NDSU (NDAC).
On July 29, 1960, he was united in marriage to Marie Anne Weber of Oriska, ND, at First Presbyterian Church in Fargo. Jay graduated from NDSU and began his teaching career in the Dilworth-Glyndon Schools as a speech therapist in 1966. He continued his education at NDSU, where he received his master's degree with majors in guidance, counseling, and administration. He joined the Fargo district, serving first at Agassiz Junior High and later at South High. He retired in June 1994 due to health concerns, always true to his belief that every child deserves a second chance.
Jay had an endearing love for all dogs, greatly enjoyed trap and skeet shooting, was passionate about woodworking, and model railroading. Nothing, however, was more important than his gentle soul and love for family and friends.
Jay has attended First Presbyterian Church since 1940 where he was baptized on April 7, 1950 at the time of his confirmation. He has served his church in many capacities including trustee, Deacon, Sunday school teacher, and Senior High advisor.
As a young adult, Jay, with his mother, Ina's enthusiastic assistance, was fortunate to reunite with his original siblings, a great joy in his life.
Jay is survived by his wife, Marie, of 53 years; dear daughter Rachel (James) Kilen, Cummings, ND; loving son Paul Arthur (Melissa) Bergquist, Elk River, MN; precious granddaughter Evelyn June, Elk River, MN; sister Luella (Kenneth) Olson, Lakota, ND; brother Richard (Kathryn) Swanson, Minot, ND; brother Jim Hall, St. Cloud, MN; brother John Sanaker, Cambridge, MN; sister-in-law Beverly Swanson, Brocket, ND; and many cousins, nieces and nephews. Also surviving are sisters-in-law Cecelia McCullough, Aliso Viejo, CA, Jo Weber, Marshall, MN; and brother-in-law Paul (Jeanne) Weber, Jamestown, ND.
Jay is preceded in death by his parents Art and Ina Bergquist, his birth parents Ernest and Gertrude Swanson, brother Ernest Swanson, Anaheim, CA, brother Charles Swanson, Los Angeles, CA, sister Evelyn Froelich, Devils Lake, ND, brother James Swanson, Brocket, ND, nephew Kent Swanson, Minot, brothers-in-law Erv Froelich, Devils Lake, ND, James McCullough, West Fargo, ND, and David Weber, Marshall, MN.
Memorial gifts are welcome to a charity of your choice but the Village Family Center in Fargo was dear to Jay's heart.
May he rest in peace.
Memories Timeline
---