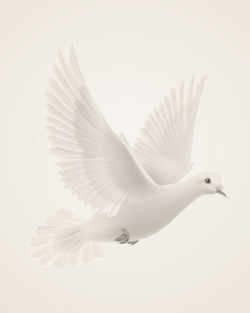 May 17, 1921 ~ February 7, 2011
Mary Jean Aschoff, age 89, died February 7, 2011, at her home in Fargo, ND. Jean was born to Frank Xavier and Sarah Louise (nee Huster) Maier in Sterling, Illinois, on May 17, 1921. She was the youngest of six children, the next oldest sibling being 8½ years her senior.
Her brothers and sisters were Madeline, Rue, Gert, John, and Jo. Jean's mother would try to call her with the phrase "John, Jo, Jean," eventually having come up with the right name. Jean's father died when she was 13 years old. As a young child, Jean survived the disease of nephritis, having been cared for by her sister Gert who was a nurse. She spent much of that year bedridden, playing cards to amuse herself. Her love of playing cards continued until shortly before her death.
Jean graduated from Sterling High School, in the class of 1939. She loved to read, and loved Latin. Dinner-time family discussions with her children often centered around politics and education and books.
Jean married Everett William Aschoff, eight years her senior, on September 18, 1941. They had two children, Mary Ann and John. Jean and Everett lived upstairs in a two-story in Forest Park for over 20 years, while Everett's parents lived in the downstairs flat. Jean and Everett lived all their 51 years of married life in Illinois: Forest Park, Villa Park, and Rockford. Jean and her sister Jo married men who just happened to be first cousins and best friends. After Everett died in 1993, Jean continued to live in Rockford until moving to Fargo in May of 2006.
While the children were growing up, Jean focused on the family and the household. She loved to cook, and her family loved to eat her simple (but delicious) meals: scrumptious pot roast, home-made bread and chili, a decadent devil's food cake, and her specialty blueberry-cherry pie made with a "from-scratch" lard-based crust. Jean attacked dirt with a passion, laundered with her mother-in-law in the basement, and hung out the wash in the back yard, weather permitting. She was unafraid to tackle redecorating jobs, though mostly learning on-the-job. She stripped and stained miles of woodwork, and was often seen with paint-streaked hair. Jean taught herself to sew, most-memorably creating two prom dresses for her daughter. For a while she was the family barber.
Jean enjoyed an occasional good party, and loved her era's music. She especially liked Nat King Cole, and turned nostalgic when someone played "Autumn Leaves." Jean was a bit of a sports fan, mostly rooting for the Chicago Cubs. She followed the lives of the players, and occasionally made it out to Wrigley Field.
At various times during her life she worked a variety of jobs: telephone-company switchboard operator, factory worker, cashier, bookkeeper for a cemetery, and bank teller.
Throughout her life, Jean loved animals, especially those that no one else seemed to want. She rescued a litter of abandoned alley-kittens. She loved to hear her canaries sing. But it was the dogs that ruled. She loved them deeply, and mourned their passing: Sparky, Skippy, Scampy, Lady, and Jessie; and now there's Abby, who moved to Fargo with her.
Jean is survived by daughter Mary Ann (Dean) Knudson, Fargo; son John (Marcy), Deer Harbor, Washington; two grandchildren David (Lisa) Knudson , Prior Lake, Minnesota, and Emily (Stephen) Knudson-Vilaseca, Sycamore, Illinois; three great-grandchildren Madelyn Grace Knudson, Tryggve Oscar Vilaseca, and Viggo Luys Vilaseca; her sister Sadie Josephine (Jo) Fink; and several nieces and nephews.
The family would like to thank the devoted caregivers from Home Instead who befriended Jean.
Interment will be in Sterling, Illinois, at a future date, where she will be placed to rest beside her husband, Everett. The family favors memorials be directed to any dog rescue organization of the donor's choice.
Memories Timeline
Sign the Guestbook, Light a Candle