Jean Connor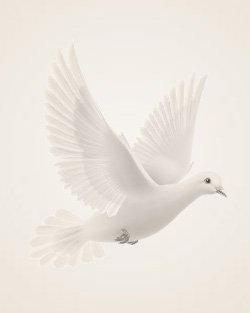 January 1, 1970 ~ July 9, 2013
My mother, Jean M. Conner, died Tuesday night, July 9, in Bethany on University while under the care of Hospice of the Red River Valley. She was born in Jamaica, Queens, New York in 1926 to Bernard and Mary Eggers. Although both her parents came from families of 12-14 children, she grew up an only child. She was interested in medicine and had wanted to be a physician but got to complete only one year of college when her father decided that a college education for a woman was a wasteful expense. So she went to work, first modeling, and eventually at the Federal Reserve Bank of New York City. It was there she met her future husband, Harry Conner, who had started working there upon his discharge from the U.S. Navy in 1945. They married late in 1947 during one of New York's worst blizzards. A few months later they made their second move to Rochester, New York when dad took a new job, complete with location transfer. I was born 10 months following the wedding and their son, 3 ½ years later. Their third move was 35 miles south of Rochester to the surrounding Finger Lakes region in 1954; they moved to different area homes five times over the next 45 years.
Mom went back to work when I was nine and worked as an office manager or executive assistant in industry, medical facilities, law firms and smaller businesses as she neared retirement. She retired several years after Dad was compelled to due to health reasons on cardiac disability. She never really had any hobbies except reading, card playing, gardening and restoring and decorating the older homes they bought during their marriage. They were married 52 years when dad died in 1999. She remained in New York and made her ninth move into a house in Victor where she lived for almost 4 years. It was the first time she had ever lived alone and while she enjoyed the independence and freedom, she never adjusted to her loneliness. My folks had always had at least one dog living with them but she learned, after trying to live with a very strong, stubborn and way too bright standard French poodle, that she was no longer strong enough to cope. Her cats, while constant companions, were never as visible or protective a presence as a dog. After finding a new home for him, she eventually called and asked me how I'd feel about her moving west.
She made her tenth and final move here in 2003 to live with me. After we both sold our homes and found one in Fargo, I flew home and drove her and both her cats here. It was a long but easy, fun trip -- until a deer tried to jump the car. Then in August 2012, after a hip replacement, cataract surgeries, two bad falls resulting in head injuries, and some further heart damage, she entered Bethany for a two month period of rehab to assist in her returning home after a two week hospital stay, but instead of improving, her health problems persisted and Bethany became home. She was preceded in death by her parents, her husband Harry, her aunts and uncles and most of her friends including Sheldon, her oldest cat (I promised her that they would be noted). She is survived by her daughter Beth, her son Michael, his wife and three daughters, and her cat, Jill. Mom was a loyal friend and wonderful mother, and is and will forever be missed.
Memories Timeline
Guestbook
---