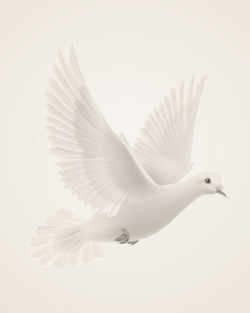 May 5, 1924 ~ February 9, 2014
Jeanette Davis, age 89, formerly of Kindred, ND, passed away on February 9, 2014 at Elim Care Center, Fargo.
Jeanette Marie (Scheffler) Davis was born May 5, 1924 to Ernst and Nettie (Heeren) Scheffler at their family farm in rural Barnesville, MN. She was the youngest of eight children, and had three brothers and four sisters. At the age of 16, Jeanette moved away from home to Pelican Rapids, MN where she worked in a coffee shop and candy store, making hand-dipped chocolates. While living in Pelican Rapids, she met her future husband, Dellen Davis. At the age of 17, she moved to Graham, WA and worked in the laundry at Fort Lewis. She married Dellen at the age of 18 in Tacoma, WA and worked at Boeing as a riveter while her husband served overseas in World War II. During this time, Jeanette also moved to San Francisco and worked as a welder at Western Pipe and Steel.
In 1945, Dellen was discharged from the Navy and the couple moved to Lida Township, MN. With the experience Jeanette gained while living on the west coast, she taught Dellen to weld and Dellen taught Jeanette to sew. The couple moved to Kindred, ND in 1947 and Jeanette became a stay-at-home mother. For many years to follow, she was always busy gardening, cooking, baking, making lefse, sewing, and caring for her husband and four children, Dennis, Keith, Donna and Duane. Dellen passed away in 1977 and Jeanette began working at Target in Fargo, where she remained employed until her retirement in 1984. Jeanette had a very special relationship with her six grandchildren and six great-grandchildren, creating many wonderful memories of delicious meals and treats, weekend sleepovers and lively Whist and Skip-Bo games.
She is survived by her children Keith (Linda) Davis, Donna (Glen) Blanchard, and Duane (Brenda) Davis; her grandchildren Dawn Davis, Aleta (Ryan) Johnson, Amy (Chad) Koller, Beau (Catherine) Blanchard, Baron (Kylie) Blanchard, and Brodie (Sheena) Blanchard; and her great-grandchildren MacKenzie Johnson, Kylie Koller, Sebastian Blanchard, Bayne and Bria Blanchard, and Harlie Blanchard.
She was preceded in death by her parents, her siblings, her husband, Dellen, and her son, Dennis.
Memories Timeline
Sign the Guestbook, Light a Candle