Jeanette Overmoen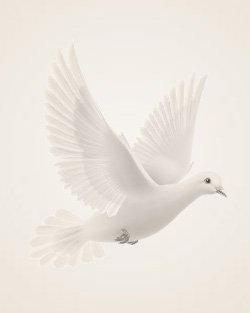 June 23, 1911 ~ November 28, 2010
Jeanette passed away on November 28, 2010 at the Hillsboro Medical Center Hospital at the age of 99.
Jeanette Priscilla Berg was born on June 23, 1911, the daughter of Peder and Julia (Kaldor) Berg in Hillsboro, ND. She was a first generation descendent of North Dakota Pioneers. She grew up in this area and attended country school in Norway Township. She graduated from Oak Grove High School in Fargo, ND as salutatorian in 1928. Jeanette was united in marriage to Bennie J. Overmoen on September 30, 1934. They made their home in Norway Township, near Hillsboro, where they farmed. Two children were born to this union, Juliet and Sonia. Bennie passed away on November 6, 1945 at age 39. Following his death, Jeanette and daughters moved into Hillsboro where she worked at the Hillsboro Hospital, helped numerous area families with housekeeping, childcare, and cooking, and also provided in home care for the elderly. In 1959, Jeanette and daughters moved to Minneapolis, MN where they all continued their education. She graduated from Lutheran Bible Institute in Minneapolis in 1962. During this time she worked at a Lutheran Girls' Home and as a Resident Head at the Swedish Hospital School of Nursing. In 1964, Jeanette moved to Moorhead, MN where she worked at Concordia College in Moorhead serving as Resident Head at Fjelstad Hall until her retirement 1970. Jeanette moved back to Hillsboro where she kept active in her community and church. She served her church as a Sunday School and Bible School teacher, sang in the choir, lead many bible study classes, and was very active in her circle and all church women activities. She was a charter member of the Pioneer Daughters and served as curator of the local museum. During these years, Jeanette also operated the Scandia Gift Shop out of her home in Hillsboro. Jeanette lived in her own home until the age of 95 when she moved to the Kiwanis housing in 2006. She was a resident at the Luther Memorial Nursing Home in Mayville for two years, and most recently at the Hillsboro Medical Center.
Jeanette is survived by her daughters, Juliet (Myron) Thoreson of Fargo; Sonia (Milton) Gullicks of Sharon, ND; seven grandchildren - Blair (Jennifer) Thoreson, Heather (Wade) Benson, Trevor Thoreson, Stuart (Angie) Gullicks, Brent (Cindy) Gullicks, Ben (Brett) Gullicks, and Tanya (Arne) Gilbakken; 15 great grandchildren; and her sisters in law, Lillian Berg and Dorothy Overmoen, both of Hillsboro. She was preceded in death by her parents; her husband, Bennie; and her siblings, Doris Townsend and Alf Berg.
Memories Timeline
---