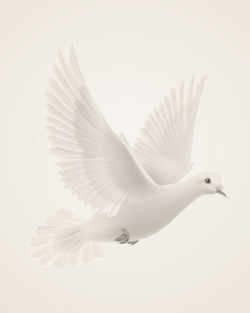 June 12, 1923 ~ October 6, 2010
Jeanne M. Ryan, of Fargo, ND died on October 6, 2010.
Jeanne Marie Erickson was born on June 12, 1923 in Hinkley, MN, the daughter of Otto and Irene (Williams) Erickson. She graduated from high school in Watford City, ND. She attended St. Theresa's College in Winona, MN and graduated from the University of North Dakota Ellendale, ND. She did graduate work at North Dakota State University.
Jeanne Erickson married Donald James Ryan on May 2, 1950 in Fargo, ND. They raised three daughters in Fargo. Don died on July 8, 1989.
Jeanne will be remembered for her friendly and thoughtful manner. She loved working with people and enjoyed her time as a teacher and her employment with Centex Corporation in St. Paul, MN. Jeanne was a charter member of the Elizabeth Seaton Study Club.
She is survived by her daughters Margaret (Ken) Loken, Barbara (John) Greving, and Jane (Cris) Perez; grandchildren, James (Beth) Loken, Jeffrey (Vanessa) Loken, Greg Loken, Sarah Greving, and Ross Greving; great grandchild, Mauer Loken; sister-in-law, Elsie (Ryan) Pitsenburger, and many nieces and nephews.
She was preceded in death by her husband, Don Ryan and her parents, Otto and Irene Erickson.
Memories Timeline
Sign the Guestbook, Light a Candle