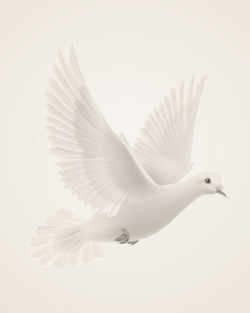 April 22, 1966 ~ March 11, 2014
Jeffrey "Jeff" Alan Skuza, Fargo, ND passed away on March 11, 2014 at the age of 47. He was born April 22, 1966 in Minneapolis, MN to Thomas and Donna Skuza.
Jeff grew up in Becker, MN and graduated from Becker High School in 1984. He went on to earn his Criminal Justice degree from Minnesota State University Moorhead in 1988. While completing college he worked as a Loss Prevention Officer for Target Corporation and later at Nash Finch Corporation in Fargo, ND. While working for Nash Finch he was transferred to Sioux Falls, SD in 1989.
On September 12, 1990, he met the love of his life, Sherrie Brown, of Dell Rapids. They fell in love on the dance floor that night. On September 28, 1991, they were united in marriage in Dell Rapids, SD and moved to Fargo, ND that week where Jeff began his Law Enforcement career with the Fargo Police Department on October 7, 1991.
Jeff started his 22 year career as a patrol officer on the north side of Fargo. For several years during this time he served as a Field Training Officer (FTO) for numerous trainees. He was promoted to Sergeant in January 2001. As a Sergeant, he supervised Patrol, the Training Facility, and Investigations. He also served as Public Information Officer. He was a founding member of the Peer Assistance Crisis Team (PACT). PACT is a group of individuals with representation from all Emergency Services that helps emergency responders deal with stressful events. From 2006-2007 he sat on the Board of Directors for the Red River Children's Advocacy Center. Jeff was a key individual in fighting the floods in Fargo. Jeff was nominated in 2009 for "Police Officer of the Year". In July 2010 he traveled to Quantico, VA to attend a 10 week program at the FBI National Academy. He graduated from the 242nd Academy on September 17, 2010. On March 21, 2011, Jeff was promoted to Lieutenant. In March 2012, Jeff received a letter from the Secret Service for his support and assistance to them during a visit from Presidential Candidate Mitt Romney. As a leader, Jeff always wanted to recognize and support his officers. He has been a long-term member of the National Fraternal Order of Police and Charter Member of the North Dakota Red River Valley Lodge. Jeff coordinated the start of the Crisis Intervention Team (CIT) program within Fargo Police Department. He was involved in the regional coordination of the Regional CIT Team.
Although he was very dedicated to his job, the most important aspect of his life was his family. As the oldest child, he was always helpful and protective of his siblings and his parents. When he had a family of his own, he continued to be just as dedicated. Jeff stated many times that being a father was the best job in the world. He cherished the time he was able to spend with his boys, especially outdoor activities such as fishing, canoeing, and hunting. As a family, they enjoyed quality time spent together at their seasonal lake site in Northern Minnesota. They enjoyed many family trips over the years, including a trip to Australia in 2003.
Jeff is survived by his wife of 22 years, Sherrie, two sons Travis and Nicholas, all of Fargo; his parents, Tom and Donna Skuza, Alexandria MN; his brother, Richard (Tracy), Sioux Falls, SD; his sister, Sally (Greg) Venema, St. Michael, MN; his grandmother, Dorothy Zoerb, Minneapolis, MN; uncle, Don (Jeanette) Zoerb, Palmer, AK; aunt, Dawn (Jon) Rasmussen, Kennett Square, PA; uncle Doug Skuza, Clear Lake, MN; his mother-in-law, Elaine Brown, Dell Rapids, SD; his father-in-law Earl Brown, Dell Rapids, SD; his brothers-in-law Tony (Rose) Brown, Dell Rapids, SD; Jeff Brown, Colman, SD; Dan Brown, Dell Rapids, SD; 14 nieces and nephews and many cousins.
Jeff is preceded in death by his grandparents, Arthur "Art" and Emma Skuza, and Donald W. Zoerb Sr, special friend, Troy Koskela, uncle, Dale Zoerb and aunt, Diane Thorson.
Hero's Never Die
Memories Timeline
Guestbook