Jerald "Jerry" Elliott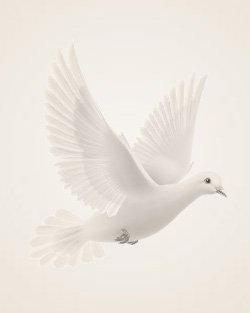 February 16, 1938 ~ March 26, 2011
Jerald Lee Elliott passed from this world Saturday, March 26, 2011.
Jerry was born In Fargo, ND on February 16, 1938 to Lorraine (Diemert) and Albert L. Elliott, Sr. He graduated from Galesburg High School and entered the US Army in the 101st Paratrooper unit. He married Mary Kay Bjelverud of Grand Forks, ND on December 27, 1958. Jerry and Mary Kay lived on a farm outside Galesburg, ND and raised kids, cattle, sheep, horses and the assorted pets. He started working as an over the road truck driver in 1968 with Northland Chemical and in 1970 he started driving for Ryan Potato Company. Jerry was with Ryan's for 35 yrs then retired and he and Mary Kay moved to town to try "city" living.
He is survived by 4 children: Kim Chandler, Galesburg, ND, Kristi (Fred) Vadnie, Galesburg, ND, Mitch (Patrice) Elliott, Billings, MT, Strack (Dori) Elliott, Galesburg, ND. Eight grandchildren: Tiffany Chandler, Brandon (Dawn)Vadnie, Briar (Zachary) Honeyman, Abby Elliott, Alix Elliott, Jared Elliott, Logan Elliott and Kade Elliott. Three great grandchildren: Taelyn Peppel, Destiny and Gavin Vadnie. Ten brothers and sisters: William (Evelyn) Elliott, Albert (Betty) Elliott, Michael (Patricia) Elliott, Patrick (Mary Ellen) Elliott, Mary Jane Daniels, Jenice (Larry) Boulger, Robert (Carol) Elliott, Donald (Terry) Elliott, Margaret (Michael)Kozojed, George (Mary Beth) Elliott, numerous nieces and nephews and cousins, sister-in-law Sandee (Wayne) Anderson. He is preceded in death by his wife Mary Kay, his son, Rob Allen, and his parents.
Memories Timeline
---