Jerome "Jerry" Fuchs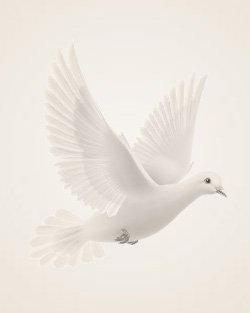 February 28, 1945 ~ February 20, 2013
Jerome Thomas Fuchs passed away unexpectedly on February 20, 2013.
Jerry, as his friends knew him, was born February 28, 1945 in Slayton, MN to Thomas and Agnes (Baumgartner) Fuchs. He grew up and attended school in Slayton and continued his education at Mankato State. He met and married Patricia Joann Fletcher in 1973 and they had one son, Thomas Jerome. They began their life together in Minneapolis where Jerry was a computer programmer for the State of Minnesota. In 1977 they relocated to Fargo, ND and Jerry worked at Moorhead State until he retired in 2008. Since his retirement Jerry enjoyed driving cars for Adesa Fargo, the car auction house. Patricia (Jo) passed away after a lengthy illness in 2006.
Jerry's passion was vintage cars—restoring, rebuilding, and tinkering. His pride and joy were a 1955 Ford pickup, a 1957 Dodge wagon and the eye-catching 1959 Dodge that went on many road trips around the U.S. He was a member of the Valley Vintage Car Club and was photographer/editor of the club's newsletter for many years. He also had a treasured collection of Lionel trains, Lone Ranger and Roy Roger's comics/memorabilia and since his childhood made many model cars which he proudly displayed in his 'man-cave.' Jerry was a NASCAR fan and had been to and driven on several of the famous tracks—Daytona, Charlotte, Kansas City, and the Indy 500 track.
In February of 2011 Jerry met Judy Hawkinson and they were married on December 12, 2012. They were extremely happy living together in the new condo they purchased and cruizin' in one of the vehicles was a favorite pastime whether it was on Broadway or Back to the 50s.
Jerome is survived by his wife, Judy; his son Tom and wife Lori, and grandchildren Courtney and Aidan, of Marion, Iowa; his sisters, Judy (Tim) Andrews of Seattle and Janice Fuchs of Bloomington, MN.
He was preceded in death by his parents, Thomas and Agnes Fuchs and his first wife, Patricia.
Memories Timeline
Guestbook
---