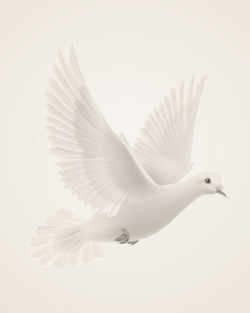 November 24, 1954 ~ March 23, 2014
Jim "Fang" Maroney, 59, Milwaukee, WI, left this earth on March 23,2014 inMadisonville, TN on route to an event in New Smyrna, FL. Jim was born November 24,1954, anative of Casselton, ND to Maury and Myrtle Maroney. As a toddler, growing up in Casselton, Jim was seen always with an airplane in his hands and grew proficient at flying RC aircraft. Later in life, Jim and his dad won top honors at the RC Top Gun "invitation only" competition. Jim went to Casselton High School and was a graduate of West Fargo High School. He was never at loss for a good laugh or a clever practical joke.
Jim received his degree in Mechanical and Aeronautical Engineering from the University of California- Fresno prior to enlisting in the United States Marine Corp. He is survived by his wife, Susan. After meeting in California during his tour of duty at El Toro Marine Corp Air Station, they married in 1993 and made their home(s) first in Fargo, ND and Washington State and then in Wisconsin.
Jim began his flying career at the age of four, taking his first flight in a modified J3 Cub. His mentor, Jim's dad, flew the P-51 Mustang based on Iwo Jima, during WW II. Jim has been flying solo aerobatics since the 1970's. After college he joined the Marine Corp and graduated first out of 1500 pilots from Naval Flight Training and was rated first at Naval Training Weapons School – Top Gun. He has flown various types of aircraft ranging from the military T2C, FA-18 Hornet, F-4 Phantom and F-16 Viper, to the commercial Boeing 747. Everywhere Jim got behind a control stick, he succeeded. Jim joined the North Dakota Air National Guard in 1985, where he became a Squadron Group Commander. With his military retirement postponed, after 9/11, Jim patrolled the skies above Washington D.C. and New York, retiring in 2002 with the rank of Lieutenant Colonel. Employed by Delta Airlines, Jim's aviation career continued to advance from line pilot, to Lead Check Airman overseeing 757/767 aircraft fleets to his most recent position as the Seattle-based Chief Pilot overseeing 600 pilots conducting international/global operations 24 hours a day/7 days a week. In addition to his 'career' flying, Jim was a well -respected, professional airshow pilot and mentor, performing in the DeHavilland Super Chipmunk. Jim also owned and operated an MX-S, Comanche and 'Lil Toot'.
Jim was a member of numerous aviation based organizations to include EAA and AOPA, as well as serving as an A.C.E (Aerobatic Competency Evaluator) for I.C.A.S (International Council of Airshows).
Jim is survived by the love of his life, Susan; his sister Kathy (Jerry) Rohrig; and numerous nieces and nephews. Jim was preceded in death by his father and hero (Maury).
Memories Timeline
Guestbook
Sign the Guestbook, Light a Candle