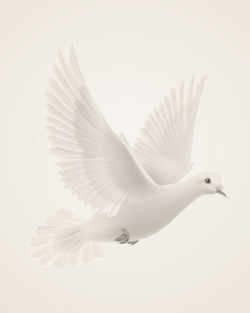 May 30, 1975 ~ April 19, 2010
Jodi Frances (Duvall) Klonowski, age 34, of Moorhead, MN graduated to Heaven on Monday, April 19, 2010 from Merit Care Hospital in Fargo, ND surrounded by family.
Jodi was born on May 30, 1975 in Plattsburgh, NY to Sandi (Goodison) Harvester and Lester Duvall, Jr.
She was a graduate of Job Corp. On June 19, 2004 she married Jeffrey Klonowski at Moorhead Baptist Church in Moorhead, MN. She resided until her death at 1805 20th St S, Moorhead, MN with her husband and her two boys, Christian Lee, age 8 and Solomon Thomas, age 2.
Jodi worked with her husband managing apartments and rearing her treasured sons until the time of her illness.
Jodi was a member of Moorhead Baptist Church, in Moorhead, MN. She assisted at the church throughout her time there in a variety of areas including, working in the nursery, cleaning, and singing. Jodi was also involved in the local NA rehabilitation program. She assisted in NA as a sponsor and group leader. She was also a graduate of Job Corps.
Jodi is survived by her husband Jeffrey Klonowski and two sons Christian Lee Klonowski and Solomon Thomas Klonowski, all of Moorhead, MN; her mother Sandi (Ric) Harvester; her father Lester Duvall, Jr. (Linda Compo); her siblings, Kris Duvall (Lori Harris); Terri (Shane) Grosz; Cody Duvall (Tammy Ohlhauser); Shawn Duvall; Eric (Marie) Harvester, Jr.; Stephanie (Paul) Sheridan; Caroline Camacho (Richard Lohr); Jeffrey (Trish) Harvester; Jesica (Daniel) Goode; Alissa (Jamie) Martin; Katrina Harvester; Erica Harvester; grandmothers Helen Harvester and Dorothy Duvall; step-daughters, Melissa Pitts of Batesville, AK, Bethany Lyman of Conway, AK, Jessie Covington of Batesville, AK, and Nancy McDaniel of Wichita, KS; two step-sons, Jeffrey Michael Klonowski of Wichita and Andrew Paul Klonowski of Wichita, KS; 5 step-grandchildren of Batesville, AK, and several aunts, uncles, nieces, and nephews. She was preceded in death by grandparents Lester Duvall, Sr., Frances Goodison, Henry Miller, and James Harvester.
Memories Timeline
Sign the Guestbook, Light a Candle