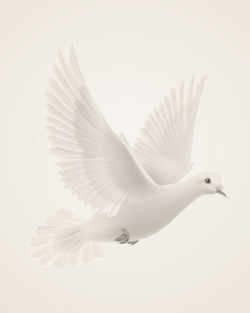 December 23, 1970 ~ June 2, 2010
Jody W. Wuitschick, 39, Fargo, died June 2, 2010, at his home. A celebration of life service will be held Monday, June 7, 2010 at 10:00 at the Boulger Funeral Home in Fargo. A second military service will be held on Wednesday, June 9 at 1:00 P.M. in the chapel at the North Dakota Veteran's Cemetery in Mandan with full military honors.
Jody Wayne Wuitschick was born on December 23, 1970 in Hettinger. He attended school at Reeder, graduating in 1989. After graduation Jody enlisted in the United States Coast Guard. After his honorable discharge from the Coast Guard, Jody enrolled in the welding program at Sidney, NE where he graduated in 1992. Jody began his welding career at the Fargo Tank Company in Fargo. On April 13, 1996, Jody married Jennifer Acker in West Fargo. They lived in the Fargo area and in Ulen, MN where he was active in community activities and served on the volunteer fire department. In 2004, Jody accepted a welding position at Tower Tech Industries in Manitowoc, WI where he built windmill towers. Jody returned to the Fargo area in 2006 where he continued to work at MidAmerica Steel until his death. In July, 2009 he tested and became an AWSI certified weld inspector, a distinction held by a small number of welders in the country. Jody enjoyed outdoor activities like hunting, fishing, boating, and four-wheeling. He was a member of the Fargo YMCA and an avid exercise enthusiast.
Jody is survived by his daughters Alexis and NiKala of Fargo, ND; his parents, Wanda and Gary Wuitschick, Harvey, ND; his sister Jolene Ovitt, Harvey, ND; his brother Jerome, Bismarck, ND; nephews Sheldon, Dyllan, and Jayden, Harvey, ND; niece Keanna, Harvey, ND; and numerous aunts, uncles, and cousins.
Jody was preceded in death by his grandparents Alma Jane and Paul Roehl, Hettinger, ND and Oscar Wuitschick, Mandan, ND.
Memories Timeline
Sign the Guestbook, Light a Candle