John Grove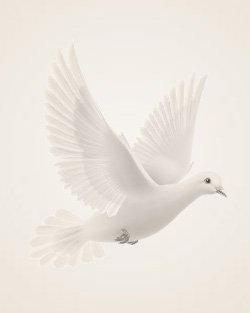 July 15, 1920 ~ March 31, 2013
John M. Grove, 92, of Fargo, died on March 31st. He was born in 1920 to Genevieve and Henry Grove of St. Paul. John was a graduate of St. Thomas Academy in St. Paul, and attended the University of Minnesota. A talented athlete, John lettered in five sports and played semi-professional hockey.
John married Mary Jo Carroll of Billings, Montana, on Halloween of 1942. John served as a Marine in the Pacific theatre during World War II, including at the Battle of Okinawa.
After the war John and Mary Jo settled in Fargo where John initially worked as an air traffic controller at Hector Field. A reservist, John was called back to active duty and served his country as a lieutenant in Korea. Following his return to Fargo, John began work in the savings-and-loan field, working first at Gate City Savings and then spent the bulk of his career as President of Northwestern Savings (now American Federal), retiring in 1985. John also served on the Federal Home Loan Bank Board. Among his innovations was bringing the first ATM to North Dakota, promoted with an advertising campaign "The Homeliest Teller in Town is Coming."
John was active in civic and church activities, serving in such capacities as a member of the Fargo Public Library Board, NDSU's Teammakers, Shanley GROW Club, and the Rotary Club. John was also a 65+ year member of the Fargo Country Club (his second home) including serving as its President and was honored by being named Honorary Chair of the 1994 Melroe North Dakota State Open. John and Mary Jo encouraged a sense of community responsibility and involvement in their children and were proud of their activities and achievements, if not always sharing their political views. Asked once how he felt about raising a number of Democrats, John jokingly responded: "I'm delighted you have opinions. You're all wrong of course."
John loved reading, playing and watching golf, and solving crossword puzzles. His children knew not to call on Sunday afternoons during the professional golf season or nightly, during Wheel of Fortune or Jeopardy. John enjoyed writing and performing birthday and anniversary songs with new lyrics he'd added to Broadway show tunes. His family always enjoyed these special songs as well as his great version of singing Hello Dolly in the voice of Louis Armstrong, a performance he repeated for family and many friends at his 90th birthday party.
A long-time Bison supporter and season ticket holder, among John's most prized possessions was a football autographed by all members of the 2012 national champion football team.
Widowed after nearly 62 years, John's later years were shared with his dear wife, Margaret (Carlson), whom he married in 2005, and who survives him. He is also survived by children John, Katie, Mark, Meg, Jane, and Molly and their spouses as well as by grandchildren and great-grandchildren. John was a loving husband and father, a welcoming father-in-law, caring grandparent, and a friend to many.
With a small group of friends, John was instrumental in developing the Southwood Drive neighborhood, including land that that became part of the Fargo Country Club and the site of the Bowler. A longtime resident of Southwood Drive, John and Maggie spent recent years at Edgewood Vista retirement community. The family wishes to give their appreciation and thanks to the staff of the Villa Maria Nursing Home and Hospice of the Red River Valley for the care and support they provided to John in his last months.
In lieu of flowers, memorial contributions may be made to Hospice of the Red River Valley, 1701 38th St S. #101, Fargo ND 58103 and/or Sisters of the Presentation, 1101 32nd Ave S, Fargo ND 58103.
Memories Timeline
Guestbook
---