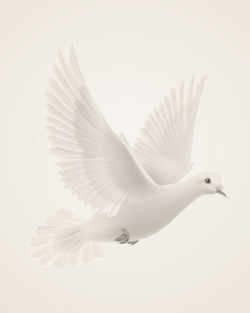 January 21, 1942 ~ July 24, 2014
John Linus Kelly, 72, of Fargo, ND died July 24, 2014 at Sanford Health surrounded by his family. John (Jack) was born January 21, 1942 in Rochester, MN. Growing up, Jack lived with his family in Fountain, St. Cloud, Windom and New Ulm, MN. He and his family then lived in Ray, ND before moving to Fargo in 1968. Jack began working for American Crystal Sugar in 1971 and was a dedicated employee there for over 30 years.
Jack was known by his friends and family for his generous and charitable heart. He was always giving to others whenever they were in need. Jack also enjoyed sharing with others the same treats he enjoyed, including sticks of summer sausage from his favorite meat place in Sanborn, MN. His pocket was always full of candy and his hands filled with games or trinkets whenever he visited his nieces and nephews.
Trips to area casinos, playing computer games and visiting friends and family were Jack's favorite pastimes. He always took the time for those he loved. An afternoon of bingo shared with friends was a common retirement pastime.
He is preceded in death by his mother Pearl, his father Linus, and his brothers Michael and Thomas. He is survived by his sister Mary Jagim (Gary Lundberg), and his nieces and nephews: Brian Kelly (Debbie), Steve Kelly (Anne), Kristine Gravina (Mark), David Kelly (Kirsten), Sean Kelly (Amy), Erin Kelly Friezen (Dan), Andrew Jagim (Vanessa), Benjamin Jagim, Eric Jagim and great-nieces and nephews.
Memorials can be made to HERO (herofargo.org).
Blessed be his memory.
Memories Timeline
Sign the Guestbook, Light a Candle