John Knecht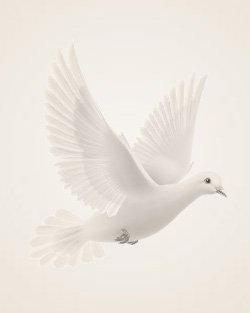 October 16, 1923 ~ December 6, 2014
John P. Knecht of Hillsboro, ND died peacefully Saturday, December 6, 2014 at the Sanford Hillsboro Care Center under the care of Hospice of the Red River Valley.
John Philip Knecht was born to John G. and Minnie Leora (Phillippe) Knecht on October 16, 1923 in the family's home one mile south of Wimbledon, ND. John grew up in the Wimbledon community and graduated from high school in 1941. After high school he went to Great Falls College of Education in Great Falls, MT. During this time he lived with his sister, True Storey Millons.
In February 1943 John was drafted into military service. He requested to serve in the Navy. After receiving his boot camp training in Farragut, ID, he served aboard the battleship USS California in the Pacific. His ship was involved in the retaking of Guam and the Marianas, the invasion of the Philippines and the taking of Okinawa. They also fought a sea battle in the Surigao Straight defending the landings on Leyte.
After military service John enrolled at NDAC (now NDSU) in Fargo majoring in Animal Husbandry. While there, he and Lorraine Wilson, a former Wimbledon High School teacher, married on November 25, 1946.
Following graduation John took a job teaching Veterans Agriculture classes, first at Jamestown, ND, then in Wimbledon. They lived in Wimbledon for two years after which they farmed with Lorraine's parents near Merricourt, ND for three years.
John took a job with the Soil Conservation Service in 1954 and the family moved to Napoleon, ND where they lived for 7½ years. In 1962 John accepted a transfer to Langdon, ND. A promotion prompted a move to Hillsboro, ND in 1972. In May 1983 John retired from the Soil Conservation Service. He was retired for one day before he began working for the Traill County Water Resources Board. After 15 years with the Water Board he retired completely.
John had many hobbies and interests throughout his life, including woodworking, hunting, fishing, camping, travelling, carpentry, gardening, bowling, golfing, playing dominos, and visiting with family and friends. He actively participated in church by teaching Sunday school, singing in the choir, serving on the church council and acting as a delegate to the United Methodist Church Annual Conference of the Dakotas.
He is survived by his wife of 68 years, Lorraine, daughter Susan Cheatley, son Jim (Deb) all of Hillsboro, son Jeff (Suzette Munnik) of Pasadena, CA, and daughter Janice (Brian) Glaeske of Fargo, ND, sisters Becky Lutz of Valley City, ND and Ruth Rose of Cedar Park, TX, nine grandchildren, six great grandchildren and many nieces and nephews.
Preceding him in death were his parents, sister True Millons, brothers Edwin William "Bill" and James, son John R. "Jack" and daughter-in-law Gayle (Wenzel) Knecht, brothers-in-law Bob Millons, Leland White, Richard Wilson, Leo Lutz and Andy Rose, sisters-in-law Harriet White, Lois Knecht, and Eileen Wilson, niece Kay (Millons) Doherty and nephew Mike Knecht.
Memories Timeline
Guestbook
---