John Olson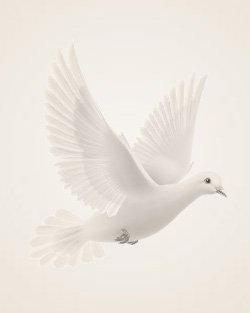 October 19, 1922 ~ December 7, 2010
John L. Olson, 88, Fargo, formerly of Leonard, ND died Tuesday, December 7, 2010 at Essentia Hospital, Fargo, ND.
John L. Olson was born in Helendale Township rural Leonard, ND on October 19, 1922 to John A. and Oline (Lynnes) Olson. He attended Helendale Schools #2 and 3, South Pleasant High School, Christine, ND, Lincoln Sheet Metal School, Lincoln, NB and North Dakota State School of Science in Wahpeton, ND were he took machinist classes. He was confirmed in Helendale Church. He farmed in Helendale Township until retirement. He went to Washington during World War II where he made bomb bay doors. He married Norma Jean Marie Stevens of Walcott, ND, October 19, 1951 in Fargo, ND. John and Norma moved to Riverview Place in 2001.
John was a member of the Helendale School Board, Township Board, Richland County Farm Bureau Board. He raised registered Angus Cattle, sold DeKalb seed corn, maintained township roads, and was a 4-H leader, Tri-County Irrigation Board Director and was chairman. He also worked for Rustads' in the gravel pits.
He was a member of the Masonic Lodge, Eastern Star, Barrie Church, Farm Bureau, Tri-county irrigation, and was trustee for Barrie Church as well as longtime sexton for the Barrie Cemetery.
John is survived by his wife Norma, children; Lynn, Leonard, ND, LeAnn Vollmer (Daniel), Rolla, ND, Loralie Graff (Brian), Kathryn, ND, and Larissa Schmitz (Kerry), Park River, ND, 6 grandchildren, 3 great grandchildren, 2 step-grandchildren and 6 step-great grandchildren, brother Norman (Bud) Olson.
Preceded in death by parents, Oline & John A. Olson, siblings; Clifton Olson, Juliet Swenson, Olive Hexom, Howard Olson, and Wallace Olson.
Memories Timeline
Guestbook
---