John Ringuette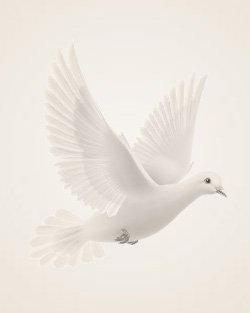 March 29, 1956 ~ October 31, 2014
John Paul Ringuette, 58, Fargo, North Dakota, passed away on Wednesday, October 29th.
John was born to Barbara and Duane Ringuette on March 29, 1956. He graduated from Shanley High School in Fargo and attended the University of North Dakota in Grand Forks.
John loved and was loved by all his nieces and nephews, and he watched with great interest and pride as they grew from babies to adults. Great-nieces and great-nephews also!
John was an avid outdoorsman who felt great joy during his time spent hunting and fishing and the camaraderie that ensued with his many close friends.
John was a jack of all trades, and, as he would tell you, a master of most. Over the years, he acquired much knowledge and many skills. Among other projects, he worked for Jones Construction in various parts of the country building water treatment plants; was a plumber in Montana; worked for ADM as a department supervisor; and helped many friends during the Fall harvest.
John's funny, clever wit, entertaining personality, and compassionate caring for others endeared him to people all over the country.
John is survived by brothers and sisters Barbara Miller (Don), Pflugerville, Texas; Gene Ringuette (Janeen) Maple Grove, Minnesota; Lavetta Syverson (Ryle), Grand Forks, North Dakota; Ken Ringuette (Maggie) Fargo, North Dakota; Dana Ringuette (Renee) Charleston, Illinois; Tom Ringuette (Deb), Fargo, North Dakota; and his aunt Sister Paula Ringuette, Fargo, North Dakota.
He is preceded in death by his parents, his brothers Leo and Scott, and his sister, Renee.
In lieu of flowers, the family requests that donations be made in John's memory to Pheasants Forever or the American Heart Association.
Memories Timeline
Guestbook
---