Jonathan Poitra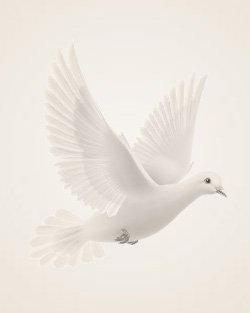 February 4, 1982 ~ December 17, 2010
Jonathan Levi Poitra, 28, of Fargo ND, went to his heavenly home Friday December 17th 2010 in Fargo.
Jon was born on February 4th 1982 to Timothy Poitra and Suzie (Peltier) Hill. He was born in Belcourt ND and later moved to Grand Forks where he lived for 14 years. His family then moved to Fargo where he finished his schooling. He was employed at Cenex Harvest States in Grandin for the last seven years. Jon enjoyed playing pool with friends and was always up for a challenge. He had a passion for wildlife and the outdoors. In recent years he was able to share a love for the sport of fishing, with his mom. He loved to hunt, and you could always find him out on those adventures with his cousins, uncles and good friends. He was a man with the biggest heart, he was outgoing and friendly and loved to joke around. He had a smile that could light up a room and a presence about him that was so comforting to be around. When he wasn't hunting or fishing he enjoyed going to Fargo Force hockey games and NDSU Women's games to cheer on his cousin Kelsey Peltier. He loved dancing the night away with friends, and that's how he met his love Amanda Kenner. Jon enjoyed fixing cars just like his dad and had a passion for the music his family played. Jon was a beloved uncle to 8 beautiful children, and he loved playing and goofing off with them any chance he got. Jon will truly be missed by many! His love, compassion and enthusiasm for life could never be matched nor will it ever be forgotten. Our hearts are broken as we say goodbye, but we know he has gone home, taken home by his heavenly father, so he can be with his dad. We will cherish the moments we had with Jon and will be waiting patiently for that glorious day that we'll meet again.
Jonathan is survived by his Mother, Suzie (James) Hill of Arthur, ND. Sisters, Jessica Poitra, Carletta (Justin) Gooden, of Dunseith, ND Shay Poitra of Belcourt, ND. Step-sisters, Miranda (Christopher) Jansson, Coleharbor ND, Sheyenne and Savanna Hill, Fargo, ND. Brother, Chance Poitra of Belcourt. Stepbrother: Colton Hill, Arthur ND. Grandmother, Marcelline Poitra of Dunseith. Nieces/nephews, Tanner, Michael, Lydia, Angelina, Kailani, Elizabeth, Brayden and Jaxsyn. And the Love of his life Amanda Kenner of Fargo ND.
He was preceded in death by his father Timothy Ross Poitra, Grandparents George and Sarah Peltier and Darrel Poitra, Uncle Rod and Aunt Elaine Poitra.
Funeral services will be held at St Michael's Catholic Church in Dunseith on Monday December 27th at 10am. Visitation and wake will be held on Sunday December 26th at 5pm There will also be a Memorial Service at Boulger Funeral Home in Fargo, ND on Wednesday December 29th from 5-8pm. Burial Services will be held this spring at St. Mary's Cemetery in Dunseith ND.
Arrangements are with Boulger Funeral Home
Memories Timeline
---