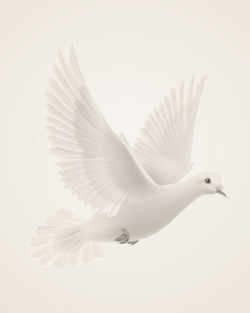 February 9, 1925 ~ April 6, 2012
Joseph A Buchl, age 87, of Fargo, ND and formerly of Rock Lake ND passed away Good Friday, April 6, 2012, surrounded by the love of his life, wife Dorothy, of 61 years and their children at his home.
Joe was born February 9, 1925 to Joseph M and Mary Buchl and one of 11 children. Joe married Dorothy Thene at St. Cloud, MN on June 16, 1951.
Joe is survived by his wife Dorothy, and 13 of their 14 children: Joe Buchl (D'etta) Olympia, Washington; Carol Blake (Bob) Wales, ND; June Hager (Jim) Velva, ND; Sharon Nichols (Dan Nelson) Fargo, Donna Gage (Jeff) Bismarck, ND; Susan Sullivan (Steve Zabawa) Billings, MT, Vivian Krech (Gerry) Huron, SD; Nina DeRouchey (Mike) Hoven, SD; Jeanette Haas (Terry) Fergus Falls, MN; Marj Johnson (Eric) Bismarck, ND; Nancy Buchl Fargo; David Buchl Sibley, ND; and Paula Wilkie (Duane) Rolla, ND.
Joe is also survived by 35 grandchildren and 17 great grandchildren.
Joe was proceeded in death by his 16 year old daughter, Colette, and 1 day infant granddaughter, Judith Rose; son-in-laws Tom Mattern and Roger Sullivan. His oldest sister, Irene Ratto, and younger brother, Stanley, also preceded him in death as well as his parents.
Joe spent his formative years in Harvey and Rugby, ND; then as a young man spent several years in the seminary in Ohio, but on a trip home to North Dakota, he stopped to visit his brothers attending college at St. Ben's College in Minnesota and came upon a pretty girl, Dorothy, and life moved forward. Joe obtained a Masters Degree in business administration and teaching and with his bride Dorothy, a graduate in registered nursing, this young married couple began their journey. They lived in several locations with Joe teaching high school and Superintendent of Schools, but every summer came back to the family farm at Rock Lake. At the farm, Joe's 12 daughters were knows as, "Oh, she is one of Joe's girls". Their two son's, Joe (Joey) and Dave, were always known by their first names ... Joey was the first born, and Dave was the 13th in line ... and they were tagged as "having all those sisters".
Joe was very active in several committees at Nativity Church as well as civic organizations. He operated Electric Auto and Motor Repair.
The Family is extremely grateful for Hospice of the Red River Valley and the Nativity Church staff for their message of hope.
Memories Timeline
Sign the Guestbook, Light a Candle