Joseph Ronning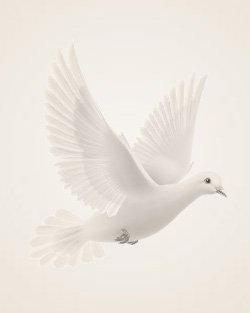 June 29, 1908 ~ November 8, 2012
Joseph Ronning, 104, Fargo, formerly of Kindred, passed away Thursday, November 8, 2012 at Sanford Hospital, Fargo.
Joseph Ronning was born June 29, 1908, to Hans and Elaine Ronning in rural Maddock, North Dakota. He was baptized and confirmed in North Viking Lutheran Church in Maddock, and attended school in Hesper, North Dakota. He came to Kindred and worked for area farmers. It was there that he met and married Esther Lee in 1933. Joe and Esther farmed their own farm for 50 years before retiring and moving near Kindred. Joseph served positions as supervisor and secretary of the Walcott Township, director on Lake School Board, director on Perhus Cemetery Board and a trustee of the Kindred Lutheran Church. While residing at Riverview Place, he served on the resident council and treasurer of the Lutheran Church service. Esther preceded him in death in 1996 after 63 years of marriage.
He is survived by his children, Hilding (Dorothy), Santa Cruz, CA, and Betty (Loren), Littleton, CO; grandchildren, Kirk Ronning, Kristi Allen, Kraig Ronning, Gregory Ronning, Mitchell Ronning, Jeffrey Swenson, Sandra Nelson and Susan Honeyfield; great grandchildren, Laura Ronning, Krysta Ronning, Noah Ronning, Jason Allen, Ashley Florhaug, Emily Allen, Alyssa Ferree, Tyler Ferree, Jacob Ferree, Trace Ronning, Sierra Ronning, Joseph Ronning, Kylie Ronning, Grant Swenson, Sydney Swenson, Jack Honeyfield, Kate Honeyfield and Will Honeyfield; and great-great grandchildren, Laiken, Kenley Allen and their sister Ava Staffne and Nolan Florhaug .
His son Curtis preceded him in death in 2010 and daughter-in-law M. Gail in 2009. He was also preceded in death by two grandchildren, Douglas Ronning and Kimberly Ferree.
Memories Timeline
---