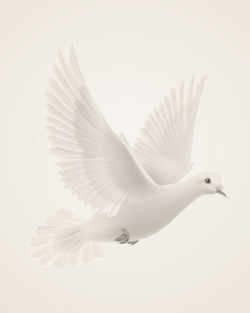 June 3, 1927 ~ June 2, 2013
Frank Magill died peacefully on June 2, 2013, at his home in Fargo, North Dakota.
Frank Magill was born June 3, 1927, in Verona, North Dakota to Thomas and Viola Magill (Lemna). He attended school in Verona and graduated from Verona High School in 1945. He served in the United States Navy from 1945 to 1947. He married Mary Timlin in Washington, D.C. on October 22, 1955.
Frank graduated from the Georgetown University School of Foreign Service in 1951 and Georgetown Law School in 1955. He also received a Master's Degree in Economics from Columbia University in 1953. From 1955 to 1986, he practiced law with what is now the Nilles, Plambeck, Selbo, & Harrie, law firm. He was a well-respected litigator with a state wide reputation. He also lobbied for the Burlington Northern Railroad during 13 legislative sessions. He served one term as President of the Cass County Bar Association and was active in the American Bar Association as a member of the Public Utilities Section.
On January 21, 1986, on the recommendation of U.S. Senator Mark Andrews, Frank was nominated by President Ronald Reagan to a seat on the United States Court of Appeals for the Eighth Circuit. The United States Senate confirmed his appointment on March 3, 1986, and Frank was sworn into the position on April 1, 1986. He was only the third North Dakotan to serve on the Eighth Circuit. The Eighth Circuit hears federal cases from North Dakota, South Dakota, Minnesota, Iowa, Nebraska, Arkansas, and Missouri. He served as an active judge on the court until April 1, 1997, at which time he assumed senior status. Frank served as Chairman of the Financial Disclosure Committee of the federal judiciary.
Frank was very active in the local Fargo community. He served on numerous boards, including the Chamber of Commerce and the Farm Bureau, and was President of the Fargo Library Board. He was one of two layman who served with North Dakota's Catholic Bishops on the North Dakota Catholic Conference, and was President of the first Catholic School Board. He was a member of the Sertoma Service Club, the Elks, the Fargo Country Club, and Nativity Catholic Church.
Frank was the consummate family man. He loved family vacations and gatherings, as well as socializing with his numerous friends. In his younger years he was an avid sailor, tennis player, and downhill skier. Later in life he and Mary relished spending time at their cabin on Lake Melissa with the grandchildren. Frank was gregarious by nature; he always had a twinkle in his eye and a skip in his step; and he invariably saw the best in others. He will be missed by so many.
Frank is survived by his wife of 58 years, Mary; his children, Marguerite Connolly (Frank), Minneapolis, Frank Magill, Jr. (Margaret), Minneapolis, R. Daniel Magill, Denver, Mary Elizabeth Magill (Leon Szeptycki), Stanford, California, Robert Magill (Amy Frisch), New York City, John Magill (Kathy), Stillwater, Minnesota; thirteen grandchildren (Thomas James, Robert, Marguerite, Liza, Jack, Kirk, Nicki, Lindsay, Alex, Claire, Sam, Gus, and Cece) ; four siblings, Grace Domine, Overland Park, Kansas, Roland Magill, Lisbon, Robert Magill, California, and James Magill, Verona. He was preceded in death by his parents, his sister Marion Schumacher, his brother Dr. John Magill, and his granddaughter Kaitlyn Magill.
Memorials should be sent to Hospice of the Red River Valley, the Alzheimer's Association, or the charity of the donor's choice.
The family would like to thank the staff at Touchmark at Harwood Groves for the kind and loving care shown to Frank.
Memories Timeline
Sign the Guestbook, Light a Candle