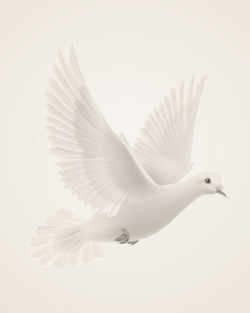 April 28, 1936 ~ May 11, 2012
Judy Wood, 76, of Cedaredge, Colorado, passed away at the home of her daughter and son-in-law in Kindred, ND, from brain cancer on May 11, 2012 .
Judith Kay Harchelroad was born to Larry and Juanita (Weuve) Harchelroad on April, 28, 1936 in Denver, Colorado. Judy was a life-long resident of Colorado growing up and attending school in Fort Collins, CO. She graduated in 1954 from Fort Collins High School. Growing up along the Front Range, Judy spent the majority of her time with horses and was the Larimer County Rodeo Queen in 1954.
Judy married Jim Neal on December 8,1957. After spending 2 years in Germany, where Jim was stationed, they settled in Loveland, CO and had 2 children.Through the years Judy worked as a bank teller at First National and Home State Banks, a stay-at-home Mom, and also worked at Great Western Sugar Company and the Cloverleaf Dog Track in Loveland.
Jim and Judy divorced in 1979. Judy married Norman "Woody" Wood. They moved to Cedaredge in 1994.
Judy will be remembered for her zest and passion for life. Her number one passion was her family. She loved spending time in North Dakota and always found a way to make trips to ND for her grandchildren's track meets, cross country meets, graduations and weddings. She also loved to travel with her family. She visited Europe with her daughter and granddaughters and proudly watched her grandson graduate from Marine Corps Bootcamp. Over the years she traveled with us from Washington DC to Disney World to San Diego to North Dakota and many points in between.
Christmas at Grandma and Grandaddy's, in Colorado, was always a special time. Mom always made sure every empty space in the house was filled with Christmas decorations. Their house was always filled with love and laughter.
Judy enjoyed gardening, cross stitch, shopping, and going to lunch with her friends. She loved her dog, Riley, long chats on the phone with her son & daughter, drives around the Western Slope with Woody, the Broncos, and God. And she loved life.
We know when we run that last marathon, Mom will be standing at the finish line, with Jesus, to welcome us Home. Until that day, we will miss her smile and the laughter and love she brought into our lives.
Proverbs 31:28-29
Judy is survived by her husband of 32 years, Woody; daughter, Stacy (Ron) Ness, Kindred, ND; son, Tim Neal, Grandby, CO; grandson, Jared (Jen) Ness, Casselton, ND, great grandson, Rylan Ness, Casselton, ND; granddaughters, Kaylie (Dustin) Young, Casselton, ND and Tara Ness, Bismarck, ND; special niece, Cayenne (Tim) Kerbs, Fort Collins, CO, great nephews, Garrett and Austin Kerbs, Fort Collins, CO; step children, Robin Wood, Denver, CO, Duane (Sharon) Wood, Denver, CO, and Craig Wood, Denver, CO; a sister and 2 nephews.
She was preceded in death by her parents.
Memories Timeline
Sign the Guestbook, Light a Candle