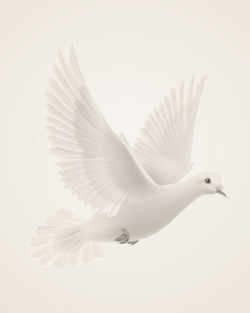 January 27, 1920 ~ May 7, 2010
Julian passed away on Friday, May 7, 2010 at Villa Maria Nursing Home in Fargo at the age of 90.
Julian was born on January 27, 1920 in Wild Rice, ND, the son of Octave and Alma (Rheault) Cossette. He grew up in this area and received his education at St. Benedict's in Wild Rice. After his schooling, Julian worked on the family farm. He was united in marriage to Diane Brunette on July 25, 1946 at St. Benedict's. They made their home in Fargo where Julian first worked for Wallwork's as a mechanic. He was then employed by the Fargo Public Schools for 40 years, working at Agassiz, Lewis & Clark, Hawthorne and Woodrow Wilson. At the time of his retirement, Julian was honored as the person who had the longest time of employment in the history of the Fargo School System. Diane passed away in 1990.
Julian was a quiet man who appreciated the time spent with his family. He was a member of Sts. Anne and Joachim Catholic Church in Fargo. Julian was a pure Frenchman who loved to dance and celebrate the weddings and anniversaries of his many his friends and relatives.
Julian is survived by his children, Joanne (Michael) Warner of Oxbow, ND; Allen Cossette of Fargo; and Dennis (Nancy) Cossette of Fargo; his grandchildren, Jessica (Derrick) Oien of San Diego, CA; Alex (Leah) Warner of Fargo; Rachael Warner of Brooklyn, NY; Amanda Warner of Brooklyn, NY; Brent (Stephanie) Cossette of Atlanta, GA; Troy (Renee) Cossette of Fargo; and his 6 great grandchildren. Also surviving are his sisters, Irene LaPointe of Winnipeg, Canada; and Janet Gehrig of Fargo; his sisters in law, Angela Cossette of Horace and Pauline Grandbois of Fargo.
Julian was preceded in death by his parents; his brothers, Daniel and Robert Cossette; and his sisters Lorraine Brunette and Hazel Brunette. The family would like all memorials to Julian to be given in his name to Hospice of the Red River Valley.
Memories Timeline
Sign the Guestbook, Light a Candle