June Rasmusgaard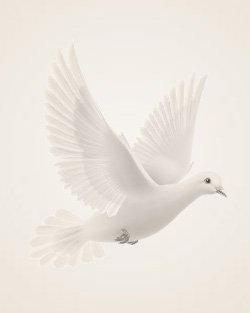 August 20, 1946 ~ December 29, 2010
The Lord welcomed June home with open loving arms on December 29, 2010 at her home in Moorhead.
June was adopted from an orphanage at age 4 by Allen and Ruth Anderson and her new sister, Grace. She was a loving and devoted wife to Errol Dohrwardt from 1965 until 1985. June was united in marriage to the love of her life, Olaf Rasmusgaard, in 1998. Olaf passed away in 2003. June is survived by her three children, Brandy Dohrwardt; Candie (Jose) Valadez; and Bray (Shannon) Dohrwardt; 12 grandchildren; 5 great grandchildren; and her loving and faithful companion, Lucy, whom she adored, taking care of her as much as Lucy cared for her.
June was born in Cleveland, Ohio, on August 20, 1946, to Louis and Violet Gillette. She was raised by her adoptive parents, Allen and Ruth in Rockford, MN. She enjoyed traveling and had been to every state except Hawaii. Her biggest accomplishments and what brought her the most joy, were her children.
Memories Timeline
---