Karen Schott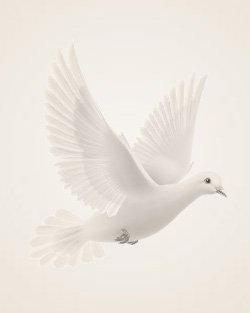 March 3, 1957 ~ July 10, 2012
Karen A. Schott, 55, Fargo passed away Tuesday, July 10, 2012 at her home under the care of her loving family and Hospice of the Red River Valley.
Karen was born March 3, 1957 in Fosston, MN to Clifford and Jean (Ystenes) Krogstad. Karen graduated from Fertile-Beltrami High School in 1976. Karen started working at Elim Nursing Home in Fargo after graduation as a CNA and worked there until 1979. She went to work at SEARS for 2 years. She worked at Dakota Clinic/Innovis Health/Essentia Health as a switchboard operator in July, 1981 until her retirement in April, 2012.
Karen married Jim Schott on June 30, 1979 at Faaberg Lutheran Church in Rindal, MN. The couple made their home in Fargo, ND. They were blessed with their daughter Jamie on June 6, 1986.
Karen was a loving wife, mother, daughter, "sista" and friend. She loved spending time with her family. She enjoyed the lakes, traveling with her family and a good glass of wine. She was always the "life of the party" and a favorite Auntie to all her nieces, nephews, and their families. Karen had a love for all animals, especially the family dog Snuffy.
She was diagnosed with Breast Cancer in February, 2010. She never let cancer define her, she defined it. She lived every day to the fullest. She was Captain of "Team Hot Shots" at the YMCA Breast Cancer Walk. Karen had a strong faith in the Lord. She was a member of St. Anthony of Padua Catholic Church since her marriage in 1979.
Karen is survived by her husband of 33 years, Jim, Fargo; daughter, Jamie, Fargo; mother, Jean, Rindal, MN; siblings, Don (Robyn) Krogstad, Kalispell, MT; Gloria (Bruce) Halland, Minnetonka, MN; Darlene (Dennis) Nephew, Moorhead, MN; Rick (Vicki) Krogstad, Rindal, MN; Dennis (Lynn) Krogstad, Savage, MN; brothers-in-law, Tommy (Mary) Schott, Fargo, ND; Donny (Mary Kay) Schott, Fargo, ND; Chuck (Teri) Schott, Maple Grove, MN; sisters-in-law, Mary Ellen (Vern) LeBlanc, Bismarck, ND; Debbie (Bob) Nelson, Fargo, ND; Shari (Dallas) Sauvageau, West Fargo, ND; nieces, Jolyne, Paula, Amber (Mike), Ashley, Erin (Andrew), Amy (Nate), Tiffany, Aimee (Pete), BreeAnna, Sara, Lindsay and Kelly; nephews, Jeremy (Tracy), Chris, Nathan, Nick, Luke, Scott, Rob (Carrie), Ryan, Nick, Tyler, Brandon and Taylor; great-nieces and nephews, Wesley, Maggie, Grant, Isaac, Ava, Mia, Evie, Sophie and Mackenzie; and many special Aunts and Uncles.
Karen was preceded in death by her father, Clifford; father-in-law and mother-in-law, Rodney and Evelyn; and her beloved nephew, Nathan Rodney Schott.
Memorials preferred to Roger Maris Cancer Center, and/or the Nathan Rodney Schott Scholarship at Augsburg College. The family would like to thank the staff of Roger Maris Cancer, Sanford 7th Floor and the Palliative Care Unit at Sanford Health, especially Dr. Gitau, Dr. Jensen, and her nurse Casey. A special thanks to Fr. Courtright, and "Auntie Sherry" for supporting Karen and family through this journey.
Memories Timeline
---