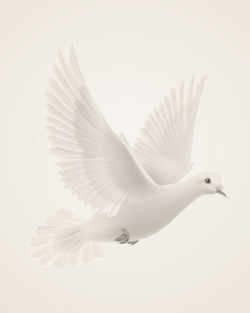 April 24, 1954 ~ November 15, 2011
Karen Angela Walz was born in Fargo, ND on April 24, 1954 Fargo to Aloys "Al" and Lena (Detling) Walz. The family lived in Fargo and moved to Mahnomen in the fall of 1957. Karen attended school there and graduated from Mahnomen High School in 1972. Karen graduated from Thief River Falls Vocational Technical School in 1973. She came to Fargo where she worked for Dakota National Bank from 1973 until 1992 when she joined Innovis Health in Fargo. Karen worked for Innovis/Essentia Health until taking medical leave this year. Karen graduated in 1992 from NDSU with a bachelor's degree in business administration.
Karen was very active in Nativity Catholic Church and St. Anthony Church. She was always ready to help when someone needed her. Karen will be greatly missed by the members of the parish. As a member of the Catholic Daughters of America, Befrienders, Christ Renews His Parish, and Eucharistic Ministry, she served the church community in so many ways. She prayed weekly for the parish at Eucharistic Adoration and at Mass. Her constant presence at parish social activities and her Fall Festival Fudge will be greatly missed!
She enjoyed reading, playing cards, Yahtzee, craft work, crocheting and the trips she made for family get-togethers.
She is survived by her mother, Lena Walz, Fargo; her brothers, Eugene (Nancy) Walz, Lake Mills, Iowa, Steven (Corinna) Walz, Lockridge, Iowa; nephew, Adam Walz, Minneapolis, MN; niece, Nicole (Jarett) Lettner, St. Paul, MN; step-nieces and nephews, Susan (Steve) Heppler, Boise, ID, Eric Bell, Austin, MN, Angie Hill, Fairfield, IA, Jeremiah Weigert, Fairfield, IA; aunts and uncles, Geri Walz, West Fargo, Katherine Mullins, Casper, WY, Eleanor Bjerken, Mahnomen, MN, Florentine Renaker, Briena Park, CA, Bill Rodgers, Casper, WY, Thecla Hjelmstad, Mills, WY, Verla Walz, Mahnomen, MN, Joe (Shirley) Detling, Mound, MN, Leo (Crystal) Detling, Billings, MT,Matt (Lois) Dettling, Bismarck, ND, Harry Detling, Manfred, ND, Garry (Betty Jane) Detling, Bismarck, ND, Ned (Jackie) Detling, Mitchell, NE, Bill (Carol) Detling, Denver, CO, Ann Sauter, Roseburg, OR, Burga (Orville), Smestad, Valley City, ND, Clara (Gerald) Elhard, Fargo, ND, Lorretta (Joel) Graumann, West Fargo, ND; and many cousins.
She was preceded in death by her father, Aloys.
Memories Timeline
Sign the Guestbook, Light a Candle