Katherine Moe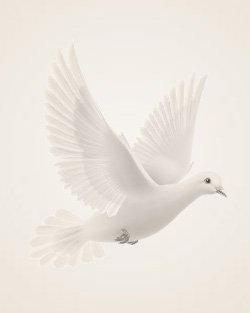 December 9, 1919 ~ April 5, 2010
Katherine Irene Moe, daughter of John and Caroline (Zanzinger) Keating, was born in Wahpeton, ND on December 9, 1919. She attended elementary school at the Richland County country school and graduated from Wahpeton and worked as a legal stenographer in Wahpeton for several years. She married Lester E. Moe on May 3, 1941 in Wahpeton, ND. After moving to Fargo, ND in 1948, she continued working as a legal secretary along with typing theses for college students.
She was involved in church work at St. Mary's Cathedral in Fargo and later served as an extraordinary communion minister for Nativity Catholic Church for several years. She was instrumental, along with other parents, in the development of Friendship, Inc. group homes for the developmentally disabled, located in Fargo, Grafton and Park River.
Katherine is survived by five children; Georgia (Jack) Klein, Judith (Roger) Deters, Constance (Jay) Gardner, Richard (Cynthia) Moe and David Moe; 14 grandchildren, 21 great-grandchildren, one brother, Raymond Keating; and two sisters-in-law, Ruth Samson and Kathleen Moe. She was preceded in death by her husband, Lester; her parents, three sisters and one brother.
A prayer service will be held at Nativity Catholic Church on Thursday, April 8, 2010 at 7 PM with visitation from 5-7 PM at the church. The Mass of Christian Burial will be celebrated at Nativity Catholic Church on Friday, April 9, 2010 at 2:30 PM with visitation beginning at 1 PM.
Memorials may be sent to Friendship, Inc., 801 Page Drive, Fargo, ND 58103
Memories Timeline
---