Kathy Foran Koper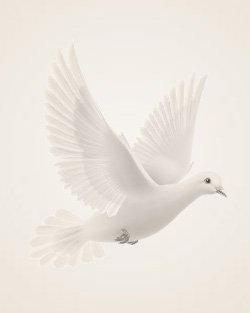 September 12, 1951 ~ June 23, 2010
Kathy was born to Howard and Bernice Foran in Breckenridge, Minnesota on September 12, 1951. She grew up in Lidgerwood, ND where she lived until moving to Fargo in 1968. Kathy graduated from Fargo South in 1969. She attended North Dakota State College of Science where she obtained her nursing degree. She began work at St. Luke's Hospital, Fargo in 1970 and worked at Meritcare Hospital, dedicating 38 years to her nursing career. She married Paul Peters in 1978. Kathleen married Daniel R. Koper on June 27, 2009 in Fargo.
Kathy loved to dance. She was known and admired in her younger days as a very good dancer. Kathy had a special gift for making friends easily. It is hard to find someone who did not become her friend upon meeting her. She loved her family and cherished her friends.
She enjoyed flowers, especially wave petunias and marigolds, which she grew in containers on her balcony. She also kept an eye out for seasonal decorations and seemed to have a knack for finding a bargain, although she was not above purchasing something really special if the mood struck her.
Kathy had a fine touch as a decorator and was particularly proud of work she had done in her bedroom and living room.
Most of all Kathy was devoted to her work as a nurse. She worked in various hospital departments over the years including neurology, orthopedics, cardiac care, resource team, and, most recently, physical rehabilitation.
Kathy became especially fond of older patients and loved to listen to their stories. As a nurse she provided excellent care, being very attentive to each patient's needs.
Kathy will be greatly missed by her family and friends who were blessed to have shared her life.
Kathy is survived by her husband, Dan, Fargo; sisters, Nancy (Patrick) Reisnour, Valerie Foran, Kimberly (James) Peroz; brother, Gary (Katie) Foran; brother-in-law, Carl Sakamoto. Nieces and nephews: Alex and Adam Reisnour, Ella, Erin, and Brian Foran, Emily Sakamoto, and Joshua, Belinda, and Jack Peroz. Step-children: Jennifer Koper (Karl Dischinger), Zachary Koper, and Gabrielle (Nathan) Payne. Step-grandchildren: Natalie and Mason Payne.
She was preceded in death by her parents, Howard and Bernice Foran; and sister, Linda Sakamoto.
Memories Timeline
---