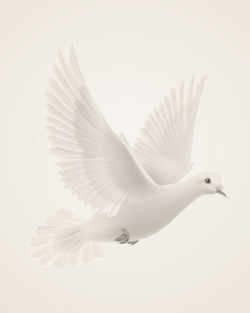 April 29, 1927 ~ August 3, 2010
Kenneth A. Bahr, 83 of Edgar died on Tuesday, August 3, 2010 at the Palliative Care Unit at Ministry St. Joseph's Hospital in Marshfield.Our dear, sweet, caring, loving brother, uncle, brother-in-law left his worldly life at 5:15 A.M. on Tuesday August 3, 2010 at the age of 83; to join his father Albert Bahr, who passed on in February of 1981 at the age of 79. Also there to greet Kenneth is his mother Margaret (Kaser) Bahr who passed in October of 1989 at the age of 88, his two brothers: Wallace who left us in November of 1992 at the age of 63, and his brother Jimmy who left us in November of 1978 at the age of 45.
Also there to greet and welcome Kenneth will be our priceless sister-in-law Betty Bahr (wife of Bill Bahr) who so sadly left us in August of 2001 at the young age of 56.
Kenneth was born on April 29, 1927 on the home farm to Albert and Margaret (Kaser) Bahr.
It was soon evident that this location would always continue to be his home; and that farming would be his life occupation.This man's love for animals was only exceeded by his love for family and friends.
Anyone who had the honor to greet him, to truly know him, to spend time with him, whether it was traveling the country with his best friends, to flying to Vegas with more special friends, to either driving or riding the bus to the local casino, to the almost daily gatherings at various restaurants in the area, sometimes doing his verbal fencing with some friends, and listening and sharing sad events with others, but always being there for others with that "Gigantic" heart of his.
God took our brother very quickly after some major health problems had surfaced only three weeks ago. The biggest thing that God had spared him from was that he never had to know that he had stage four colon cancer. He peacefully slept away.Surviving Kenneth is his older brother Willard (Peggy) Bahr of Fargo, ND and their family, Patty (Brian) Scrip, Jeff (Kenna) Bahr, and Denise (Tom) Kern.
Also surviving Kenneth is his youngest brother William (Bill) of Stratford, WI and his children: Donna (Christopher) Landsea, Jesse (Linda) Bahr, Dennis Bahr, and Albert Bahr.Kenneth's sister Mary Ann Wallace and her husband Charles reside in Minneapolis, MN. Their family consists of four daughters: Mary Michelle (Mike) Garrity, Kelly, Collette, &Colleen.
Another sister JoAnn Weber lives in the Marshfield Area, and her children are Lori (Tim) Yonash, Mike Weber, and Kris (Keith) Strey.
Memories Timeline
Sign the Guestbook, Light a Candle