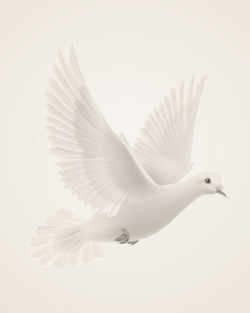 December 7, 1971 ~ September 14, 2012
Kenneth William Schaffer died suddenly at his home surrounded by his family on Friday, September 14 in Fargo, North Dakota. He was 40 years old.
Ken was born December 7, 1971 in Grand Forks, ND to Kenneth and Cheryl Schaffer(Soma) and raised in LaMoure, ND. He spent the majority of his adult life in Fargo, ND working at RDO Equipment as an IT Help Desk Technician. Ken enjoyed spending time with family and friends, working on his coin and sports card collections, listening to music and was an avid Chicago Bears fan.
Ken had a quick wit, great sense of humor and a laugh that came from the heart. Without realizing it, his love, humor and demeanor meant a lot to his family and friends.
Ken married Christine Sharar on March 6, 1994 in Tacoma, WA. Through this union of marriage, they had two daughters, Brittany and Caitlyn, both at home.
Kenneth Schaffer entered into active duty with the Army June 14th, 1990. While on active duty he served in Desert Storm with the 1st Armored Division from 1990-1991. He also served in Korea from May 15, 1991 – May 5, 1992 with the 702 MSB 2nd INF DIV, D Co as a Target Acquisition Surveillance Radar Repairer. His remaining time on active duty was served until September 30, 1994 as a Network Switching Systems Operator/Maintainer at Ft. Lewis, WA.
November 11, 1995 SPC Schaffer joined the North Dakota Army National Guard, continuing to serve in the Signal Corps he loved. From Jan 24, 2003-April 27, 2004, SGT Schaffer deployed with the HSC 142 Engineer Combat Battalion (Heavy) to Iraq. A few years after returning SSG Schaffer pursued and completed Warrant Officer Training and was appointed to Warrant Officer 1 on September 1, 2008. From September 23, 2009-May 8, 2010, WO1 Schaffer again deployed, this time with HHC 231 Brigade Support Battalion to Kosovo, serving as the S6 Signal Officer. Upon return, he was promoted to Chief Warrant Officer 2 on September 20, 2010. CW2 Schaffer served over 21 years in the military. He will be truly missed by the leadership and Soldiers.
Ken is survived by his wife Christine, daughters Brittany and Caitlyn, his mother Cheryl Schaffer, three brothers Timothy(Kerissa) Schaffer(Tioga), Stacy Schaffer(Wimbeldon) and Heath Schaffer(LaMoure).
He was preceded in death by his father Kenneth R. Schaffer, mother-in-law Nancy Sharar, two grandfathers and one grandmother.
He was a dedicated and wonderful, loving husband, father, friend, and family member.
Condolences may be sent to the Schaffer Family, 1218 1st Street N, Fargo, ND 58102.
Memories Timeline
Guestbook
Sign the Guestbook, Light a Candle