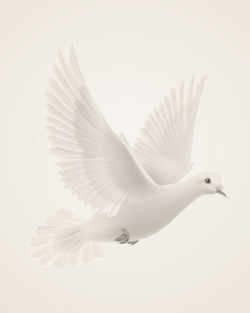 May 31, 1926 ~ January 15, 2012
Lambert Prosper Vogel was born May 31, 1926 to Sebastian Oliver and Rose Vogel on the family farm in rural Fargo. He was the 7th of 9 children. He attended grammar school in rural Fargo and graduated from Sacred Heart Academy in 1944. He took 2 years off to help his father on the family farm before enrolling at the North Dakota Agricultural College (now NDSU). He attended seminary at St. John's University for 1 year before returning to NDAC to complete a degree in Mechanical Engineering. He pursued graduate studies and earned a Master's Degree in Engineering from Kansas State University. He served in the army, working in a specially formed company selected to design and build the Supersonic Wind Tunnel at the Aberdeen Proving Grounds in Baltimore, MD. After completing his tour of duty, Lambert taught Engineering at NDSU, where he was appointed a full professorship. He then worked for Boeing Aircraft in California before returning in 1958 to marry his sweetheart Maryann Scott. The couple made their home in Fargo where they raised 4 children. Other career pursuits over the years included working as energy expert for the Agricultural Extension Service at NDSU and an as engineer for several local firms, before starting his own consulting Engineering and Land Surveying business - L.P. Vogel and Associates, which he operated until his retirement.
Lambert was a charter member of Holy Spirit Catholic Church and served on multiple boards and committees. He was a devout Catholic who loved to serve the Lord and, along with his wife, to instill that faith and devotion in his children and grandchildren.
Lambert's interests were wide-spread. An avid-reader, he also enjoyed aviation, sailing, history and tales from the old West. He and his son are members of the Western Minnesota Steam Thresher's, owning and restoring several operational antique tractors. He loved spending his time in prayer and enjoyed time with his grandchildren at the Lake Cabin he and Maryann built 26 years ago. He adored his extended family and took great delight getting together with his many in-laws, nieces and nephews.
Lambert is survived by his wife of 53 years, Maryann, his children Scott (Fargo), Jane (Patrick) Indergaard (Fargo), Laurie (Mark) White (Belleville, Il), and Katie (Robert) Shaw (Moorhead), his grandchildren Michael, Mary & Thomas Indergaard, Emily and Daniel White, Jessica, Audrey, David, Andrew and Samuel Shaw, his sisters Grace Griebstein (Fairfield, CA), RoseAnne Millette (Fargo), sister-in-law Joan Vogel (Billings, MT) and brother-in-law Francis Daniel (St. Paul, MN).
He was preceded in death by his parents, brothers William, Henry, Sebastian & John; sisters Mary and Jane; and grandson Timothy Shaw.
Memories Timeline
Sign the Guestbook, Light a Candle