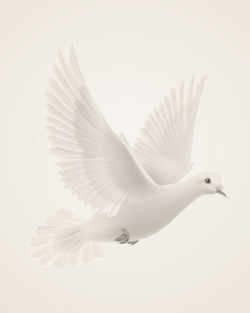 January 1, 1970 ~ August 2, 2013
LaNeta passed away on Friday, August 2, 2013 at her home near Gardner, ND, surrounded by her family and under the care of Hospice of the Red River Valley.
LaNeta Discher was born on February 3, 1947, in Fargo, the daughter of Richard and Grace (Schimming) Discher. She grew up in this area, living in Leonard, ND prior to moving to Moorhead, MN where she graduated from High School. LaNeta was married to Nick Grossman in 1965 and they had four children. They divorced in 1980.
LaNeta worked for 12 years at St. Luke's Hospital in Fargo, and most recently had worked at NDSU for the past 21 years. LaNeta was married to Glen Olschlager on July 27, 1990 and they have made their home on the farm near Gardner for many years.
Throughout her life, LaNeta loved spending time with her family – her children, grandchildren, and especially her great-grandchildren. She loved spending time each day in her garden beds plucking weeds, tending to her flowers and vegetables, playing cards and bingo.
LaNeta is survived by her husband, Glen of Gardner; her children, Ricky (Amy) Grossman of Hawaii – and their children - Jessica (Steve) LaPointe, McKenzie Rumley, McKayla Rumley, and Cheyenne Grossman; Gerald "George" Grossman (special friend, Belinda Kringen) of West Fargo, ND – and their child – Jordan Grossman; Veronica (Ryan) Gunderson of Gardner, ND – and their children – Carla Grossman, Shawnda Gunderson, Samantha Gunderson; and Nicky (Dawn) Grossman of Moorhead, MN – and their children – Jade Grossman and Paije Grossman; and her stepdaughter, Rhonda Grieger (special friend, Dan Muscha) of Fargo – and children, Austin Grieger and Laura Grieger. Also surviving are her two great-grandchildren, Evra Grossman and Evan Grossman; her sisters, Janice (Conrad) Huber of Sibley, ND; Phyllis Crowe of Fargo; and Vicky (Harlan) Kuester of Oregon; and her brother, Lyle Discher of Minnetonka, MN; several nieces, nephews; and many other very dear relatives including her special friends – Diane, Darlene, Charlie and Dave.
LaNeta was preceded in death by her parents; and her sisters, Marlys Discher, Charlene, Discher, Judy Stanley, and Mary King.
Memories Timeline
Guestbook
Sign the Guestbook, Light a Candle