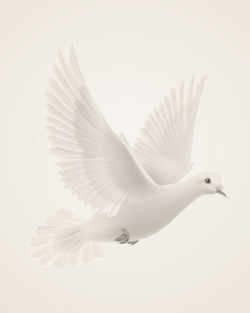 January 1, 1970 ~ July 24, 2010
Larry Harrington, 62 of Moorhead passed away unexpectedly Saturday, July 24, 2010 at Sanford Hospital of natural causes.
Larry Lee Harrington was born November 11, 1947 to Wardell and June Harrington in Hannaford, ND. He grew up in Sutton, ND. He graduated from Glenfield-Sutton High School in 1965, and from NDSU in 1970 with a degree in Math Education. He and his brother Clinton played in the band "The Keepers". He married the love of his life, Kathleen Montplaisir on August 2, 1969. He served for 3 years in the Air Force as a navigator, flying KC-135 refueling missions in Thailand during the Vietnam War. In 1975 he joined the North Dakota Air National Guard and served as a Weapons Systems Operator, flying the F4 Phantom with the Happy Hooligans. He retired in 1992 with the rank of Lieutenant Colonel.
Larry started photography as a hobby, which quickly became his passion. He joined Gillespie Photography in Moorhead, and in 1983 he opened Larry Harrington Photography. He was dedicated to providing lasting memories and unforgettable experiences for everyone he worked with. He was past president of the Professional Photographers of North Dakota, and earned several awards for photographic excellence, including the top wedding album in North Dakota for several years in a row. He was honored to earn the titles of Photographic Craftsman, and Master of Photography.
At age 59 Larry decided to start exercising more, and 2 years later completed his first full marathon at Walt Disney World. He has also completed 2 half marathons and several 5 and 10k runs. His accomplishments and positive attitude have inspired several friends and family members to start running as well.
Larry's faith was important to him, and he was very proud of his family and country. He was a generous man who led by example, and was always ready to help at a moment's notice. He loved to spend time with family and friends, laughing and telling stories. He was a mentor and a friend to all ages, and had a special place in his heart for his grandchildren, nieces and nephews.
Larry was survived by his wife of 40 years, Kathy, two sons, Grant(Sarah) of Fargo ND, Mark(Erin) of Covington WA, and four grandchildren, Brandon(18) and Kayla(16) in Fargo, Zachary(8) and Joshua(6) in Covington; his sister-in-law Marie of Michigan, niece Rebecca and nephew Jeffery, of Michigan. He was preceded in death by his father Ward(1995), his mother June(2000), and his brother Clinton(1992).
Memories Timeline
Guestbook