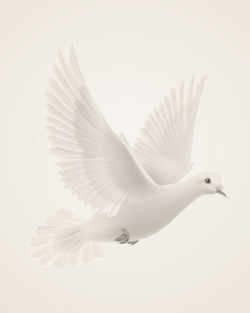 April 3, 1950 ~ June 8, 2013
Lee Ann Fankhanel, age 63, passed away peaceful on June 8, 2013 in the Sanford Hillsboro Care Center. She was a long time resident of Denver, Colorado, but recently had moved back to Hillsboro.
Lee was the first child of long-time Hillsboro residents, Earl (Buster) and Joyce Fankhanel. She was born April 3, 1950, raised in Hillsboro and graduated from Hillsboro High School in 1968. Lee attended Valley City State for 2 years and one year at NDSU before receiving her BS degree from the University of Maryland.
Lee joined the Navy in 1981 and after graduating from basic training in Pensacola, Florida began training in computer networking and security. She received top secret security clearance in 1983. This clearance was extremely important later in Lee's civilian life. She spent service time in numerous overseas locations including Puerto Rico, Guam, Okinawa, and Hawaii. Lee's parents were fortunate that they were able to visit her in these far away locations and enjoyed sight-seeing the many fascinating lands. Lee left the Navy after nine years and began working for a defense contractor, Mantec in Harrogate, England. She enjoyed living England for four years prior to returning to work in the States. She worked for several different defense contractors on highly classified projects with her most recent position as a contractor for Lockheed Martin in Boulder, CO. She spent the last 13 years living in the Denver area and greatly enjoyed her time in that beautiful state.
Thanks to the time spent with her Watson grandparents, Lee was an avid collector of perfume bottles, crystal, depression glassware, Francoma plates and mugs, and figurines. She was a great reader and collected hundreds of book, as well as music and movies. She greatly enjoyed sports, especially reveling in cheering on the Colorado Rockies baseball team. Inevitability, when you called Lee there was a sport event on the TV one could hear in the background. She also spent hours knitting afghans that she loved to give to relatives and friends. Lee had several friends that she routinely "had dinner and a movie" with. Lee had a special love her cats. For most of her life she had a couple "kids" living with her.
Lee was deeply involved in the Youth Marines program which is a program designed to keep young adults, ages 8-18, away from drugs and alcohol. "Miss Lee" was the payroll master for the Youth Marines and widely enjoyed and was appreciated by the youths that partook in this nurturing program. Lee has also a member of VFW for more than 20 years.
She is survived by her two younger siblings Nancy Jo Rice (Kerry Rice), Buxton, N. Dakota and Mark Alan Fankhanel (Jaimie)of Bloomingdale, IL. Lee also has five nieces and nephews and five great nieces and nephews.
Memories Timeline
Guestbook
Sign the Guestbook, Light a Candle